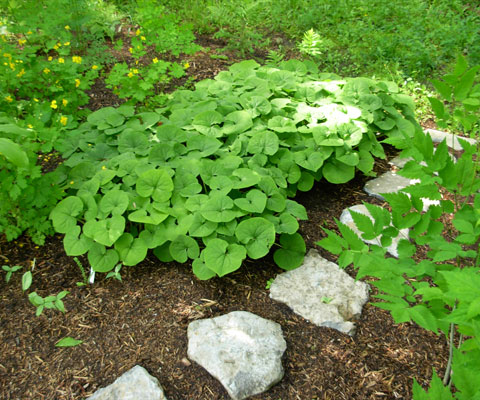 Photo by: Majella Larochelle
In 1982, Majella Larochelle was known in the U.S. as a seed source with a selection of more than 4,200 items. With time, and after visits to many rock and alpine gardens, he decided to specialize in alpine plants.
When he returned to Canada in the early 1990s after a 12-year stint working at nurseries in U.S., Majella noted that there were no native seed suppliers in Canada. He decided that he could fill this niche and set about buying and growing these tough and beautiful but long-ignored indigenous plants. The home-based business gradually grew over the years until he decided to offer only seeds. Now his small niche business is settled in Gatineau, across the river from Ottawa.
M. Larochelle specializes in the seeds of over 60 species of Canadian native plants. These include wildflowers, grasses, native shrubs and vines. Some wildflower and grass mixes will be available in 2011 for specific growing conditions, such as shade, moist soil and dry soil.

Along with the native plants in his online catalogue, found at mlarochelle.net, he also offers tested organic seeds of perennial, alpine and rock garden plants. The height, colour, foliage, need for sun or shade and propagation of each plant is listed, along with its multiple uses, such as fragrance and attractiveness to butterflies and hummingbirds. The indigenous plants are great for butterfly gardens, prairie meadows, gardens for birds, perennial flowerbeds, shade gardens, rain gardens and lakeshore buffers. If you are unsure if a plant is native to your region, simply email M. Larochelle for confirmation.
Visit his website at mlarochelle.net/catalogue/catSDang.php to access the catalogue, pictures of many plants, growing information, contact information and links to some of his blogs on different horticultural subjects. You can also call him at 819 (962-4472) for an appointment when visiting the Ottawa-Gatineau area.
Majella's Gardening Tip: Use mulch when establishing your native plant garden. It greatly reduces the amount of weeding required during the first year or two.