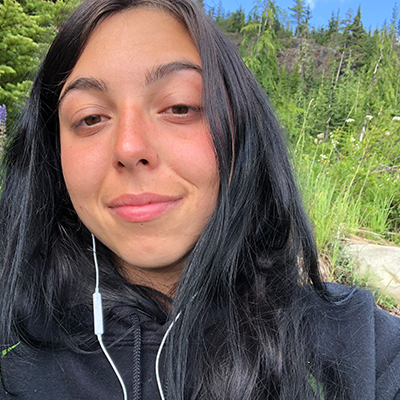 Q & A
Kay Madère
Hometown:

Ottawa, Ontario

What conservation issue is closest to your heart?

I think some of the biggest would be water pollution and security. Food security. Habitat degradation for agricultural purposes. Single-use plastics.

What are you hoping to learn from CCC?

My expectations going into this program will be to learn a lot of valuable skills I can apply to my future career as well as the hands-on skills during fieldwork placements. I'm also looking forward to the networking opportunities.

Who/what inspired you to care about conservation?

As a kid I was always outside. I was lucky to have parents that always took us on adventures all the time and my favourite memories were always associated with being outside. As I got older I started to understand the threats to Canadian wildlife. I knew I wanted to be working outside with plants and animals.

If you could sit down with anyone in the world and have tea or coffee, who would it be? And why?

Bear Grylls because I would absolutely question all his practices.