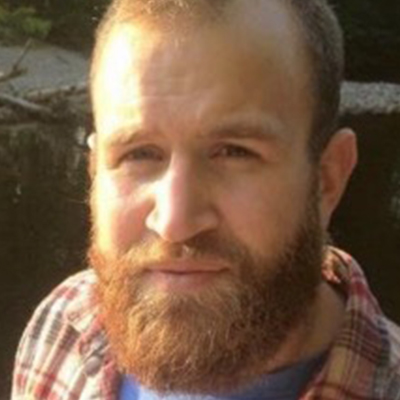 Q & A
Jeffrey Cormier
Hometown:

Sussex, NB

What conservation issue is closest to your heart?

Maintaining the integrity of our biodiversity of our natural forests in Eastern Canada, and minimizing plastic waste to help protect our oceans.

What are you hoping to learn from CCC?

I have always had a passion for the outdoors and conservation. It is a rare opportunity for a person with completely unrelated training and experience to be given such a chance as this.

Who/what inspired you to care about conservation?

In the town where I grew up there was a trail we referred to as the Bluff. At the trail there is a beautiful view of the valley below. That inspired me to explore my natural surroundings and aspire to conserve the beauty that is nature.

If you could sit down with anyone in the world and have tea or coffee, who would it be? And why?

My grandfather. He has always been a man I admire but as an adult have never gotten a chance to talk to.