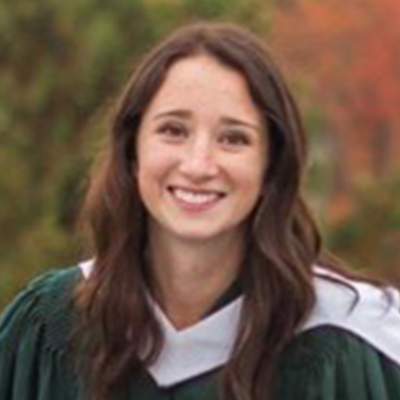 Q & A
Chantel Hancock
Hometown:

Hamilton, ON

What conservation issue is closest to your heart?

Coming from a small town situated right beside Lake Simcoe, I have always been very passionate about the conservation of water. Not only for human health reasons, but for the many threatened species that require our help in conserving our water bodies.

What are you hoping to learn from CCC?

I expect that this is going to be a very exciting adventure from start to finish. I am expecting to learn a lot more about conservation in Canada, as well as I hope to learn a lot more about myself and my capabilities.

Who/what inspired you to care about conservation?

The first person who truly inspired me to continue my education in environment studies and conservation was one of my high school teachers, Mr. Gaynik. He is an incredible leader not only as a teacher, but as an environmentalist.

If you could sit down with anyone in the world and have tea or coffee, who would it be? And why?

Without a doubt, it would be David Attenborough.