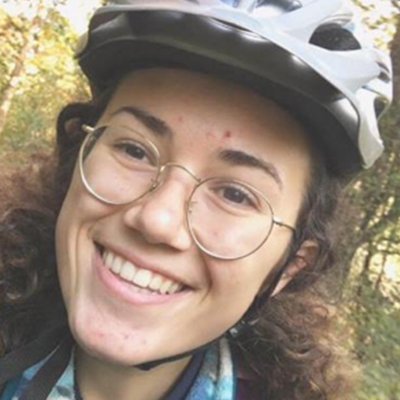 Q & A
Veronica McKelvey
Hometown:

Georgetown, Ontario

What conservation issue is closest to your heart?

For me conservation issues related to and/or caused by human change are particularly important. Humans are altering the world at an unprecedented rate and in doing so are destroying habitats, exploiting recourses, polluting areas and much more.

What are you hoping to learn from CCC?

I think I'm ready to learn some new skills, perspectives and knowledge that I can take with me to future stages and in life. I also expect to meet some amazing people along the way and have an all-around great adventure doing things I love.

Who/what inspired you to care about conservation?

The outdoor experiences and knowledge I gained through Army Cadets first sparked my obsession for the outdoors. These were pivotal for me and really set the foundation for why I chose to pursue conservation and environmental science in school.

If you could sit down with anyone in the world and have tea or coffee, who would it be? And why?

In the field of conservation / environmental science, I would definitely want to have coffee with the late Rachel Carson. This individual played a significant role in uncovering human impacts on the environment and addressing it publically regardless of the backlash. Outside the realm of conservation, I would say the late John Denver, because he has some real good music and we have the same glasses so we would be instant friends for sure.