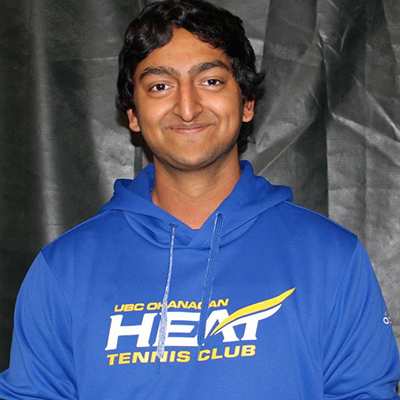 Q & A
Siddarth Venkatesh
Hometown:

Montreal, Quebec

What conservation issue is closest to your heart?

Having attended University in British Columbia, I've come across some Canadian endangered species such as the American badger and the Burrowing Owl. I've become more familiar with them as well as the threats they face. Restoring these populations is crucial. Internationally, the critically endangered Black Rhinoceros populations of Africa have also grown close to my heart.

What are you hoping to learn from CCC?

I'm hoping to develop many crucial field skills during the first two stages of the CCC. I expect to learn something new every day during the wilderness adventure, and practically apply my conservation knowledge during my second stage placement.

Who/what inspired you to care about conservation?

I've watched many nature documentaries over the years, which have always brought out the curious side in me and drawn me outdoors. However, my most recent inspiration has been my experience with ecology throughout CÉGEP in Montréal and undergrad at UBCO in Kelowna.

If you could sit down with anyone in the world and have tea or coffee, who would it be? And why?

I would choose David Attenborough. He has been the voice of my childhood and continues to be a leader in ecological conservation.