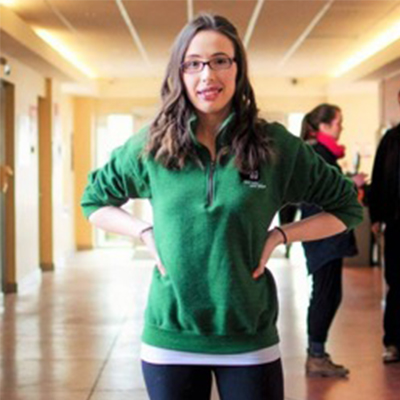 Q & A
Sarah Outram
Hometown:

Charlottetown, Prince Edward Island

What conservation issue is closest to your heart?

Watching the development of the new ways for humans to co-exist with wildlife has been a passion of mine, but also the protection of our oceans and limiting plastic use.

What are you hoping to learn from CCC?

I hope that I will learn even more than I think I will, and that I'll be getting a few blackfly bites.

Who/what inspired you to care about conservation?

My family without a doubt. My mother and grandparents took me through trails, parks and shorelines throughout my childhood, teaching me all there is to love and learn about nature.

If you could sit down with anyone in the world and have tea or coffee, who would it be? And why?

Knowing my answer will not necessarily stay the same day-to-day, I will say Sir Patrick Stewart. I have a great respect for his work. We could geek-out over Shakespeare, and I bet he gives good advice.