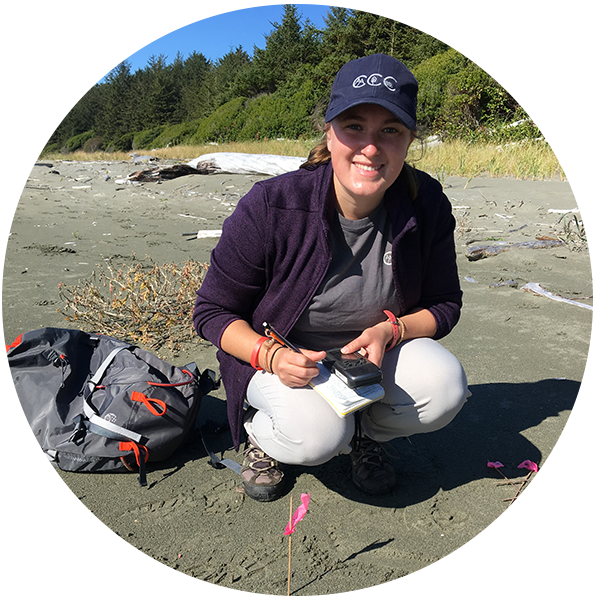 It is with deep sadness that we share the news of the sudden and tragic passing of the Canadian Wildlife Federation's Canadian Conservation Corps participant, Angela Rehhorn.
Angela was chosen to participate in the United Nations Environmental Assembly in Nairobi as part of the United Nations Association of Canada's, Canada Service Corps Program, and was on her way there when the plane crashed early March 10, 2019.
Angela was part of CCC Group 5, "The Mountain Goats." She had recently completed a Bsc at Dalhousie University and was thrilled to be part of the CCC program. Her experience took her to Alberta where she went backpacking in Kananaskis this past fall and then to Pacific Rim National Park in BC for her field training. At the time of her passing, Angela had just completed volunteering her time to do species surveys and was developing a citizen science project on bat conservation. She was especially interested in the marine environment and looked forward to expanding her experience in this area.
Being selected to attend this UN Assembly is a testament to the tremendous contributions and value Angela and her fellow CCC cohorts bring to the future of conservation. "Angela shared the excitement and optimism of volunteering and working to improve our world. Her life is an inspiration to us all." Rick Bates, CWF CEO.

On behalf of the CWF Board and staff, we extend our deepest sympathies to Angela's family, friends and fellow CCC participants.