Hometown:

Calgary, Alberta

What conservation issue is closest to your heart?

The use of modern genetic and molecular techniques to understand and implement novel and more effective conservation strategies.

What are you hoping to learn from CCC?

I am hoping to be introduced to new concepts relating to conservation.

Who/what inspired you to care about conservation?

I don't think there is one person responsible for my interest in conservation. I have always been actively involved in the outdoors through sport and activity and it is the accumulation of these experiences that have led me to be interested in conservation.

If you could sit down with anyone in the world and have tea or coffee, who would it be? And why?

Daniel Watson, who is tasked with leading Parks Canada. While conservation is just one of the mandates for which Parks is responsible, it is a single piece of an integrated system. Having a better understanding of the high level policy and how new strategies are implemented and communicated across these regions would be incredibly interesting.
Portaging Through the Pines
Stage 1
This expedition takes CCC team members canoeing the waters and portaging through Ontario's spectacular Algonquin Provincial Park. Corps members will explore the park's vast landscapes of maple hills, rocky ridges, spruce bogs, ponds, streams, lakes and rivers; in the process, they will learn padding, navigation, water-safety and camp-craft skills like knots, leave-no-trace camping, shelter building and cooking over open fires. During the five-day expedition CCC members will learn about the natural environment and gain a deeper appreciation of the world in which they live.
Conservation Field Learning
Stage 2
Location: Victoria, BC
Hosting Organization: Fort Rodd Hill Parks Canada
Description
Invasive Species removal (biggest job)

• iNaturalist mapping (iPads)

• Some data entry & surveys

• Getting Garry Oak Learning Meadow ready for spring

• Some education programs

• Will try and find other opportunities to be involved in as they come up

• Meetings with local indigenous member
Timeline: Oct 9 – Dec 21
Outreach and Service
Stage 3
Partner Placements: Living Lakes Canada
Project focus: Integrating biotechnology and environmental monitoring has always been a passion of Alexander's. As part of his Stage 3, Alexander has partnered with Living Lakes Canada to help bring a citizen science-based biomonitoring program to the Bow Valley in Alberta. This new program, "Sequencing the Rivers for Environmental Assessment and Monitoring" (STREAM), engages local organizations, First Nations, academics, government and members of industry to conduct or expand on their existing biomonitoring programs to evaluate the health of streams and rivers in their community. The most exciting part of this program is that in addition to using conventional biomonitoring techniques to evaluate river health, it uses environmental DNA (eDNA) metabarcoding to identify benthic invertebrates, which can be used as indicators of environmental health. Alex is working to raise awareness for this new and exciting initiative and will work with local organizations to plan, coordinate and execute field programs in alignment with their specific goals and mandate.
#ILovemyLake
Funded by the Government of Canada under the Canada Service Corps program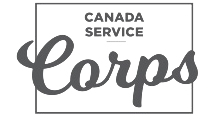 In collaboration with