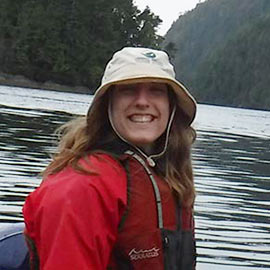 Q & A
Marika Kitchen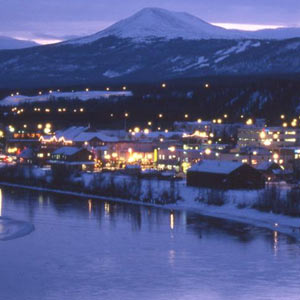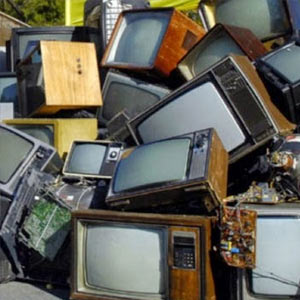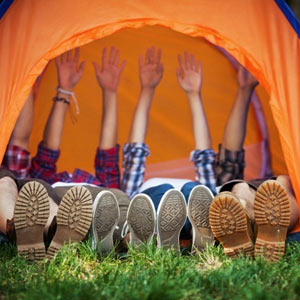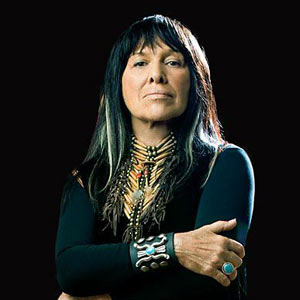 Hometown:

Whitehorse, YT

What conservation issue is closest to your heart?

One issue is the mass production of materials and objects, quick fashion, and trendy food that is constantly changing and creating an unstainable supply and demand. The disposability of items such as cheap toys, fabrics and machines produces waste and garbage that is hard to deal with. The "planned obsolete-ism" of items such as electronics and technology is unnecessary in a world that has the knowledge and expertise to create items that do not need to be thrown away

What are you hoping to learn from CCC?

I hope to expand and strengthen my knowledge of environmental conservation and to share a common language and process for leaning about the environment. I hope to share my knowledge and love of the environment with others in my life and in my community. I am expecting to work as team to learn these skills, build connections and friendships.

Who/what inspired you to care about conservation?

I guess my first inspiration was my family because they have always been interested in the environment and lived a minimal-impact lifestyle. We go camping a lot and have always been very energy conscious. So, I think a mix of growing up like that, going to some environmental camps and having environmental-related jobs have fed my love for the environment and need to conserve it.

If you could sit down with anyone in the world and have tea or coffee, who would it be? And why?

I would like to talk to Buffy Sainte-Marie for a number reasons. She is an Aboriginal woman who was very much affected by what has happened in Canada's past and where we are today. She is educated and grounded in philosophy, her music is political, pointed and direct in dealing with tough issues of humankind and the environment. I think it is remarkable that she has had such a long and respected career as an artist and political advocate starting at a time that it was unlikely for an Aboriginal artist to be successful. She was able of get the attention of the Canadian and American people on the issue of the Vietnam war, the generational pain of Indian residential schools, the environment, and in our recognition and understanding of the issues facing first nation people. She continues to work hard even though she is in her seventies. I think she would have a lot to say and teach me about how to be fearless. She is an example of how people can use the skills they have to influence others by sharing ideas and messages that empower us to be better people. I think just being in her presence would be powerful.
Sea Kayaking in British Columbia
Stage 1
The TriPod's expedition is sea kayaking off in Vancouver Island, B.C. They start in Tofino and then navigate through the coves, natural harbours, and small islands in and around Clayoquot Sound, while enjoying the spectacular coastal views. For part of the expedition, they learn skills needed to travel safely and comfortably in the marine environment. Working with their group, they learn paddling skills, navigation, water safety and camp-craft skills such as knots, leave-no-trace camping practices, shelter building and cooking over a fire. An overnight solo experience is included in this course.
Conservation Field Learning
Stage 2
Location: Ottawa, ON
Hosting Organization: Canadian Wildlife Federation
Description:
• Assist with field research for a project studying American Eel migration. This will include capturing and tracking American Eel in the section of the Ottawa River between Montreal, Quebec and Arnprior, Ontario. Duties may also include constructing and maintaining field equipment, and assisting with public events and angler education programs.

• The goals of the research project are to increase our knowledge of where, how, and when eels migrate through the Ottawa River and provide critical information for the design and installation of eel passage structures at dams on the Ottawa and its major tributaries. By working with local conservation organizations and industry, the project will develop strong partnerships that will help make future recovery actions possible.
Timeline: Jul 9 – Sep 28
Funded by the Government of Canada under the Canada Service Corps program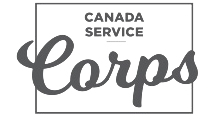 In collaboration with