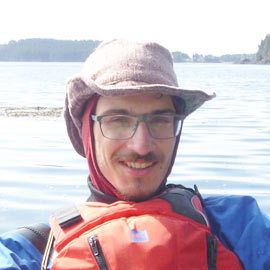 Q & A
Steven Typa
"I expect to have fun, be challenged and have my expectations blown out of the water."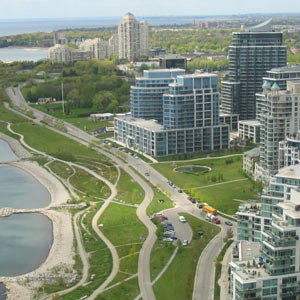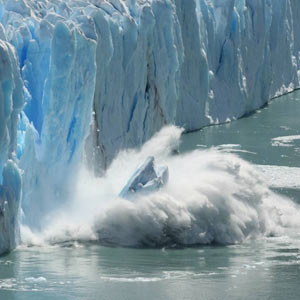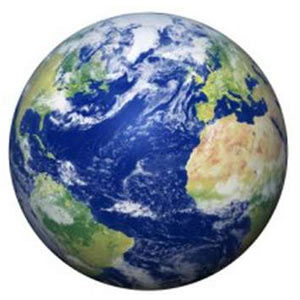 Hometown:

Etobicoke, Ontario

What conservation issue is closest to your heart?

Rewilding.

What are you hoping to learn from CCC?

I expect to have fun, be challenged and have my expectations blown out of the water.

Who/what inspired you to care about conservation?

Learning about geography and the environment in high school and university, as well as the book Confessions of a Recovering Environmentalist by Paul Kingsnorth.

How do you plan to make a difference for conservation in the future?

I want to learn to effectively conserve and rewild urban/suburban areas.
Sea Kayaking in New Brunswick
Stage 1
Departing from Camp Yoho 20 minutes north of Fredericton, the group of Canadian Conservation Corps members embark on a two-week sea-kayaking and wilderness trip. This adventure starts at Oak Bay camp ground, on the Bay of Fundy. They continue on to explore the 50-plus islands around New Brunswick's Western isles. It's a land and sea adventure on Canada's spectacular east coast. They also participated in a conservation project with Outward Bound on Frye Island.
Conservation Field Learning
Stage 2
Location: Mont St Hilaire, Quebec
Hosting Organization:McGill University
Title of work: Assisting Gault Nature Reserve
Description:
• counting trillium plants (for a deer project)
• setting up a camera trap (for a trail management project)
• researching turtle nesting (for turtle nest protection)
• weeding (around the Gault House)
• unpacking deer cameras (for a deer project)
• collecting temperature logger data (by going out to various temperature logger locations with a laptop and other gadgets)
• cleaning rooms for guests at the Gault House
• counting the amount of bats flying out of the Gault House attic
• counting the amount of beavers in Lake Hertel
• removing phragmites from the edge of the lake
Timeline: Jun 11 - Aug 3, 2018
Outreach and Service
Stage 3
Partner Placements: Pine Project (Outdoor school), pine project (outdoor school), shoresh (environmental organization), Shoresh, Toronto Repair Cafe, and Toronto Tool Library.
Project focus: I will be volunteering my time with unique organizations in the Toronto area including those with conservation-minded projects and initiatives, engaging with the public and children registered for such events as Pine Project's Weekend Warriors program.
Funded by the Government of Canada under the Canada Service Corps program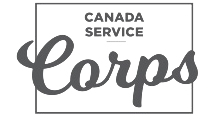 In collaboration with