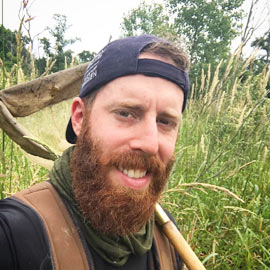 Q & A
Anthony Amsel
My Blog
Inside all of us is hope, fear, and adventure. Inside all of us is a wild thing. — Maurice Sendak, Where the Wild Things Are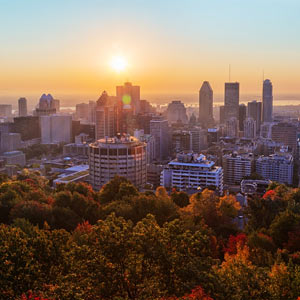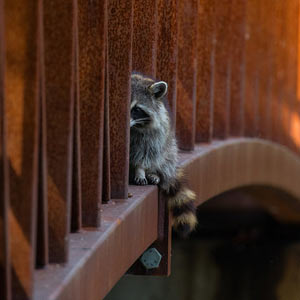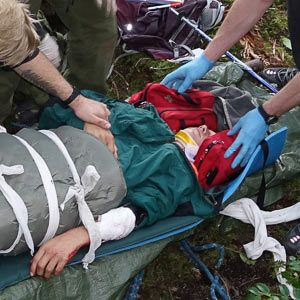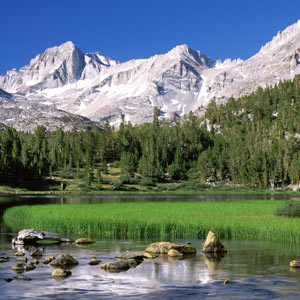 Hometown:

Montreal, Quebec

What conservation issue is closest to your heart?

Growing up and living in Montreal, urban biodiversity (and the lack thereof) has always been a key issue I've focused on. Living in Verdun, I'm lucky enough to walk along the shores of the St. Lawrence every day and appreciate the little bit of nature still intact.

What are you hoping to learn from CCC?

I'm hoping to re-immerse myself in conservation-related issues through bonding experiences in natural settings. I also expect to finish stage 1 with more experience in wilderness training while gaining the tools I need in stage 2 to structure a conservation project back home.

Who/what inspired you to care about conservation?

The classic summer camp experience with fresh air, fresh water, and fresh vibes. I didn't know it at the time, but climbing trees and running wild in the woods was forging a passion for wildlife and conservation.

How do you plan to make a difference for conservation in the future?

Living in a concrete jungle, I'm constantly reminded of the devastation caused to natural settings. My plans for the future include environmental remediation and wetland restoration. Let's give critters their beds back!
Sea Kayaking in New Brunswick
Stage 1
Departing from Camp Yoho 20 minutes north of Fredericton, the group of Canadian Conservation Corps members embark on a two-week sea-kayaking and wilderness trip. This adventure starts at Oak Bay camp ground, on the Bay of Fundy. They continue on to explore the 50-plus islands around New Brunswick's Western isles. It's a land and sea adventure on Canada's spectacular east coast. They also participated in a conservation project with Outward Bound on Frye Island.
Conservation Field Learning
Stage 2
Location: Orillia, ON
Hosting Organization:SCALES Nature Park
Description:
• What a wild placement! Through bogs, marshes, and forests, I'm constantly face to face with slithery snakes and tacticful turtles. Scales is a great place to learn about field work, outreach, and animal care (snakes, turtles, frogs, minks, salamanders, you name it!). With a big team of passionate people, I'm waist deep (literally) in all things reptile and amphibian. It's definitely a place where you wear different hats from one day to another!
Timeline: Jun 11 - Aug 31, 2018
Funded by the Government of Canada under the Canada Service Corps program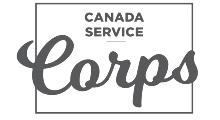 In collaboration with