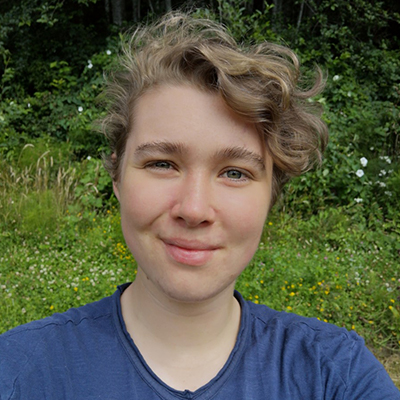 Q & A
Riley Watts
Hometown:

Vancouver, BC

What conservation issue is closest to your heart?

To preserve the diversity of marine ecosystems that inspired my childhood and advocate for the need for accessible natural areas. From protecting sites like the Sacred Headwaters that are essential community resources to ensuring young people of any socioeconomic status have access to the inspiration and escape of nature.

What are you hoping to learn from CCC?

I am expecting the unexpected. Simply, looking forward to both widening and deepening my understanding of conservation.

Who/what inspired you to care about conservation?

Exploring natural wonders from bioluminescence to scenic mountain ranges in my childhood gave it a spark. As I grew up I learned of conditions in marginalized communities due to environmental destruction. Travelling and working on nature reserves while witnessing irreparable destruction to wonders like Pamukkale was the final straw.

If you could sit down with anyone in the world and have tea or coffee, who would it be? And why?

Nemonte Nenquimo. As a co-founder of the Ceibo Alliance and a plaintiff in the recent Waorani legal victory over oil interests in the Amazon, her experience is empowering.