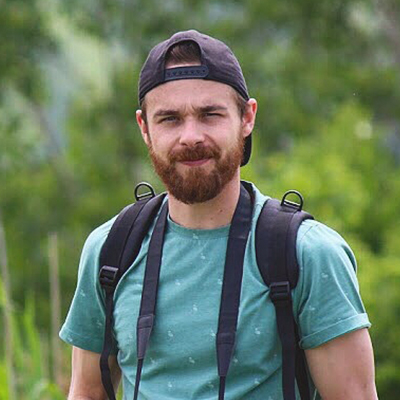 Q & A
Mitchell Dunn
Hometown:

Windsor, ON

What conservation issue is closest to your heart?

Urban development, the impending sixth mass extinction, sustainable energy and green technology. I believe there is a way for humankind and the natural world to exist in harmony.

What are you hoping to learn from CCC?

Other than meeting amazing people and gaining a ton of experience, I don't have many expectations going into this adventure. I think it's important to keep an open mind and approach every challenge and new experience with clarity and critical thinking.

Who/what inspired you to care about conservation?

My daughter. I want her to grow up in a world where our planet and all its creatures are understood and respected.

If you could sit down with anyone in the world and have tea or coffee, who would it be? And why?

Elon Musk. Tesla. SpaceX. Tesla Roof. Powerwall – a person who continues to push the boundaries.