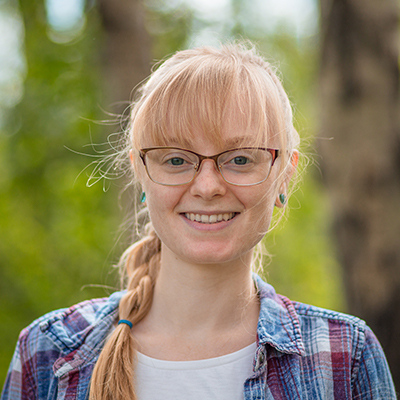 Q & A
Katie Wintersgill
Hometown:

Fort Saint John, BC

What conservation issue is closest to your heart?

I think my greatest concern is how our choices can directly affect the balance of our natural world and the need for widespread knowledge and accessibility to determine how we can all do our part in changing that.

What are you hoping to learn from CCC?

I expect this adventure to be as rewarding as it is challenging. I hope to gain insight as to how I can apply the experience to my daily life and be inspired to pursue an impactful career aiding our natural world.

Who/what inspired you to care about conservation?

I was very fortunate at a young age to be surrounded by a culture with a deep respect for nature that incorporated developing mindful practices into the foundation of daily life.

If you could sit down with anyone in the world and have tea or coffee, who would it be? And why?

I can't choose one. I would choose the founders of Sea Legacy Paul Nicklen and Christina Mittermeier, as well as the Executive Director of Animal Justice, Camille Labchuk.