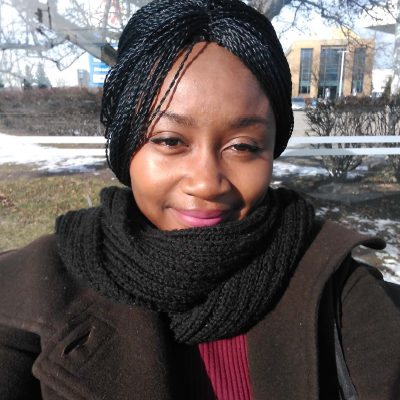 Q & A
Dominique Mieguim Mgninpogni
Hometown:

Brampton, ON via Cameroon, South Africa

What conservation issue is closest to your heart?

I wish to assess the environmental threats on aquatic biodiversity and propose restoration methods based on skilled field studies in order to optimize its management and conservation.

What are you hoping to learn from CCC?

By participating in this adventure, I expect to learn as much as possible about the threats to Canadian biodiversity. Above all, I want to be able to bring practical/visible solutions that will have a significant impact on their conservation.

Who/what inspired you to care about conservation?

My interest in conservation has been strong since childhood. I would often go to a nearby pond in the evening to observe the little fish and snails in it.

If you could sit down with anyone in the world and have tea or coffee, who would it be? And why?

It would be Bill Gates, because it was thanks to his multiple donations that I was awarded my first small grant to conduct a survey that aimed to help conserve twelve endangered endemic fish species from Barombi Crater Lake in Cameroon.