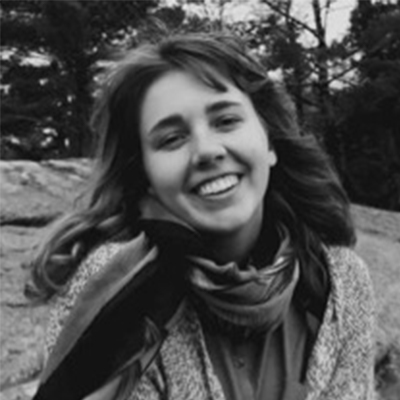 Q & A
Jenna White
Hometown:

Muskoka, ON

What conservation issue is closest to your heart?

I've always had pets growing up which has lead me to develop a soft spot for the innocence of animals and wildlife. I feel strongly about ensuring the lives of wild animals should go as uninterrupted as possible. Wildlife and habitat protection is of paramount importance to me, although I believe this goes hand-in-hand with all forms of creating enhanced environmental sustainability across the nation.

What are you hoping to learn from CCC?

I'm anticipating having a stronger appreciation for different Canadian landscapes. Having already been exposed to much of the beauty on the eastern side of the country, I'm eager to experience the renowned parts of the west through the hiking excursion. I hope to gain a deeper knowledge of different environmental conservation program sin other provinces as well as meeting people with common values in environmental protection.

Who/what inspired you to care about conservation?

Having grown up exposed and invested in the outdoors has really cultivated my passion for conservation. My mom has always explained that it's easier to care about something should you be familiar with it, which is definitely true when it comes to nature.

If you could sit down with anyone in the world and have tea or coffee, who would it be? And why?

I'm no coffee drinker, but I think sitting down with Michelle Obama with a cup of tea would be a phenomenal and eye-opening experience. She is an incredible role model for women of all ages. This besides the fact she has great taste in fashion.