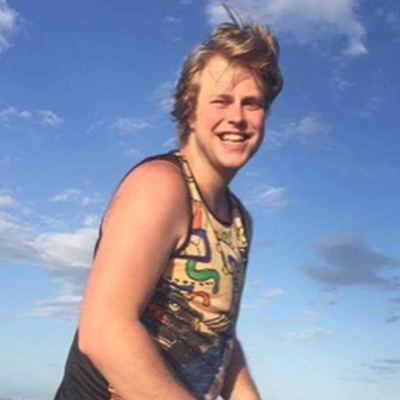 Q & A
Dylan Everson
Hometown:

Coalhurst, AB

What conservation issue is closest to your heart?

I never want to see a time when Canada's natural beauty is destroyed by business and greed. So many species are going extinct at an accelerated rate become of humans growing cities, overhunting and fishing, and pollutants.

What are you hoping to learn from CCC?

Going into this adventure I'm expecting to learn a lot about conservation, gain invaluable experience in the field, and most importantly have a great time while out in the field with my peers.

Who/what inspired you to care about conservation?

As a child my family would always drive out to B.C. to a forested property my cousins owned. We spent many weekends finding streams, deer and bear kill sites. There was a wide variety of wildlife that wandered through the property. Also, Steve Irwin will always be a hero to me.

If you could sit down with anyone in the world and have tea or coffee, who would it be? And why?

Sir David Attenborough. The amount of knowledge and experience that man has in global wildlife and conservation is incredible. Plus, who wouldn't want to have coffee with the voice of the Planet Earth documentaries?