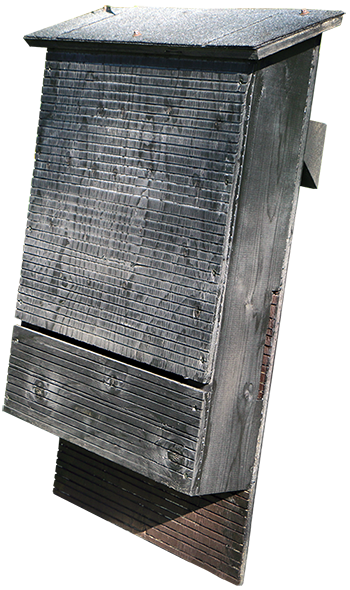 Check each month to see if the box is being used. Here are some tips:
Fecal matter and urine stains around the box are telltale signs that bats are using the box .
Once a month, shine a light into the box to see if it's being used. Note: Don't do this more than once a month as it may disturb the bats.
Watch the box for an hour or so during sunset when bats would be leaving the box to feed.
NOTE: Never ever shake your bat house to see if there are bats inside.
Upload Your Observation
We use iNaturalist.ca to collect data from you and other engaged Canadians on species you've encountered. Review and follow our Bat Roost Monitoring Guide to learn how to survey your bat house then upload your observations to our "Help The Bats" project on iNaturalist.ca following these steps:
To log in and upload your observation, please follow these steps:
1. Join the 'Help The Bats' project.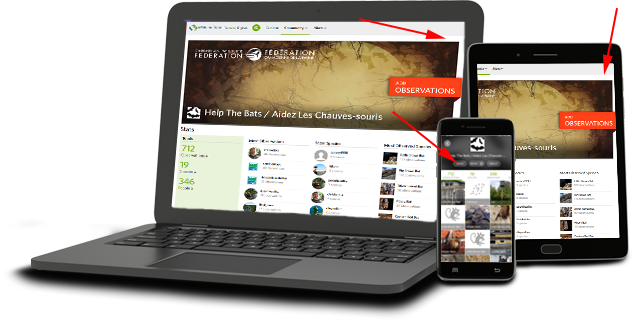 2. On iNaturalist.ca Help The Bats project page, click the red button "Add observations".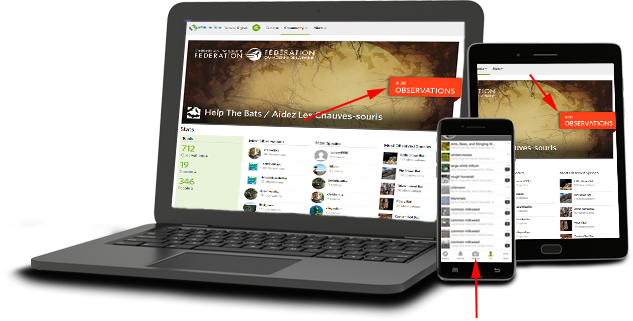 Alternatively in the iNaturalist.ca app, tap the "Add observations" button. You can then tap the "Add to projects" heading and select "Help The Bats."
3. When prompted to upload a photo, you can simply use an image of your bat house.
4. Please complete as many fields as you can, noting that the following fields are required.
This will ensure that your contribution can help us determine the best bat house design:
Details
Species name (if you are not sure, simply type in 'Bat')
Date (automatically added if using the app)
Location (automatically added if using the app)
Fields
Number of bats (how many bats did you see?)
Roost type (bat house, barn, attic, etc.)
Roost dimensions (width, height, depth)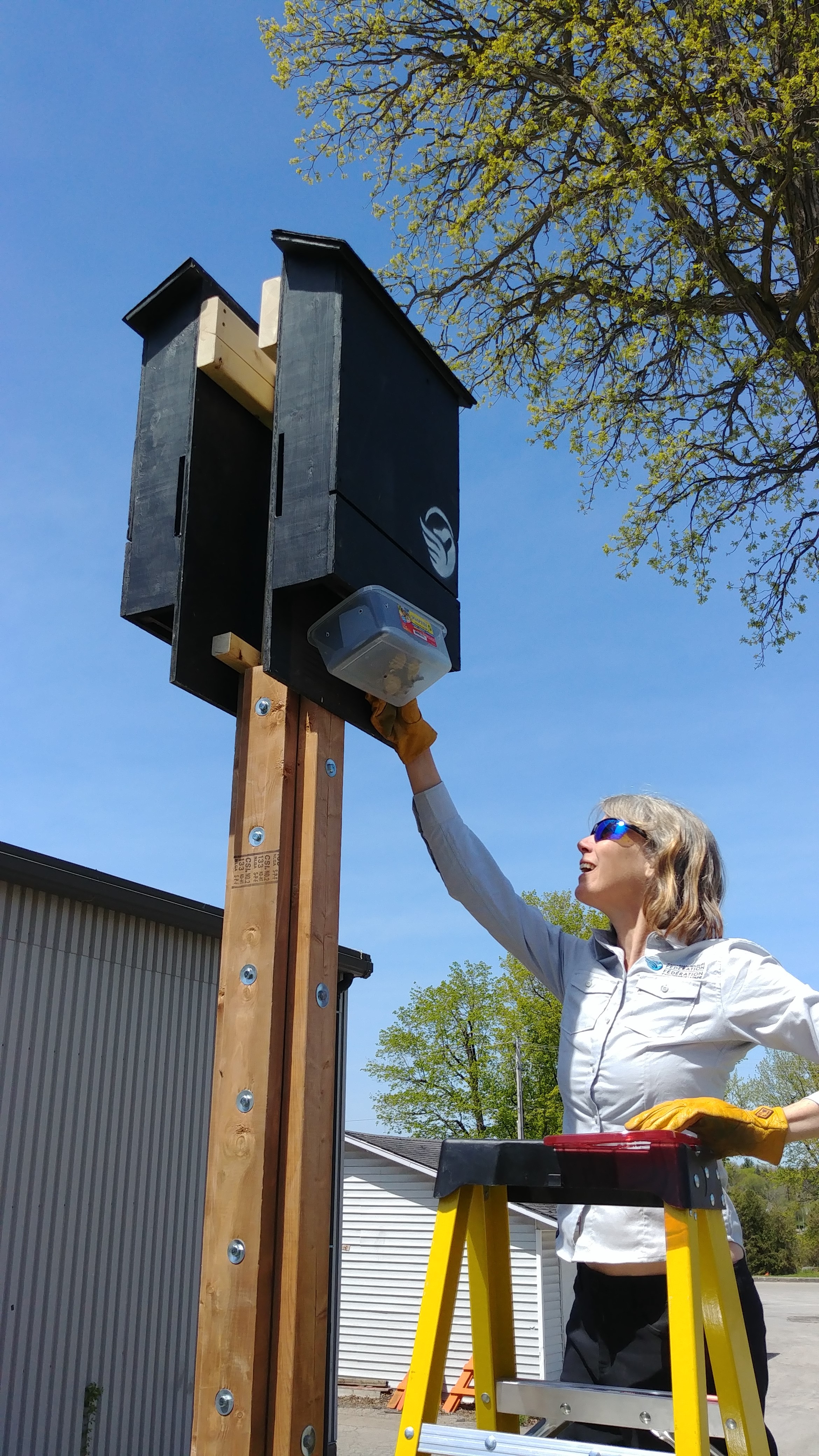 Need a Monthly Reminder?
We all need a little a little nudge sometimes. Would you like to get a monthly e-mail to help you remember to add your observation? Sign up below and we'll send you a quick reminder the first of the month until October to get your observations in, if you have them.
Why Do We Need Your Observations?
As a citizen scientist, a bat house owner can provide data that experts would not be able to collect on their own. We can't physically get to every bat house in the country — plus we don't even know where they all are! Your contribution will help us find out where boxes are installed and whether they are being used.
When people monitor bat houses, they provide highly valuable information to help determine the best bat house design. Not all bat houses are created equal, and most studies on the best design for bat houses have been carried out in warmer climates. CWF will use monitoring results uploaded to iNaturalist.ca to determine what sizes, types and designs are optimal for bats in Canada's climates.