He sat out on the lake with you for hours so you could catch your first fish. He built you the coolest tree house on the block.
Make a gift in his name this Father's Day for all that he's done for you and for wildlife.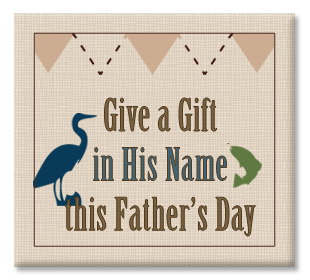 Consider becoming a Special Friend of Wildlife online, knowing that your monthly donation for the year will be going towards the wildlife and wild spaces you cherish.