Read Full Annual Report 2016-17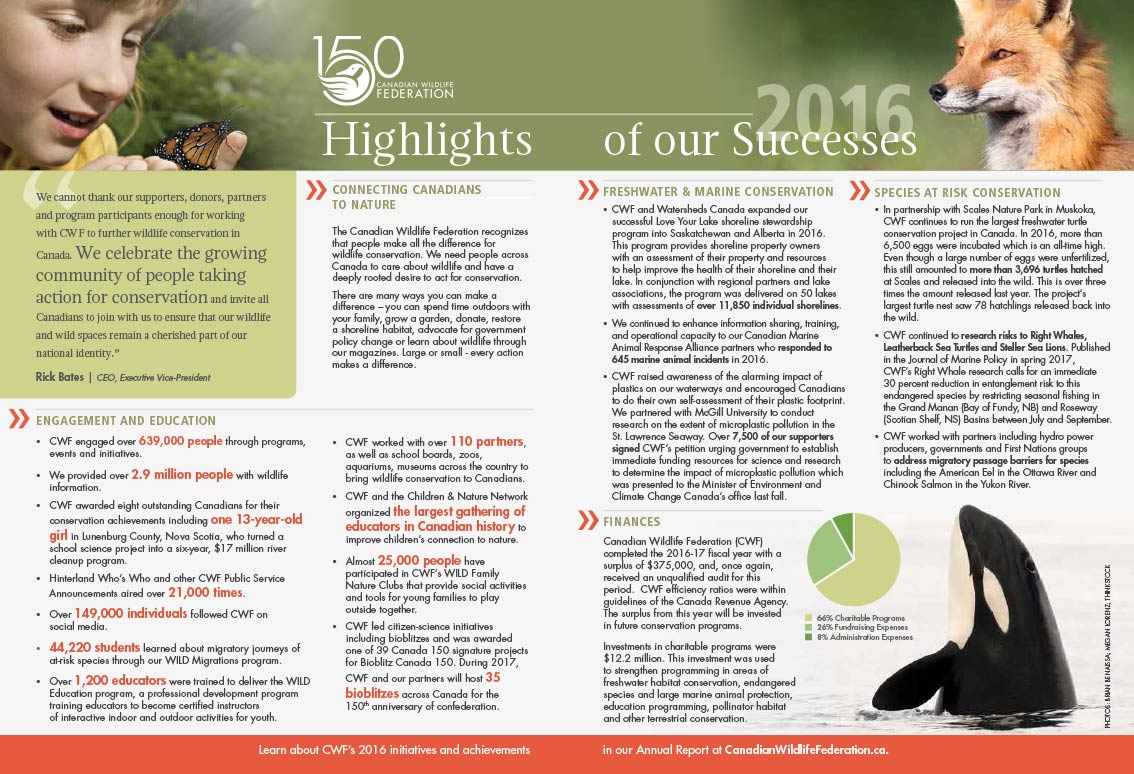 Check out the summary published in the September/October 2017 issue of Canadian Wildlife magazine, "Highlights of Our Successes"
Resources
Discover wildlife through these helpful links.
Explore Our Work
The Canadian Wildlife Federation is a charitable organization that works with Canadians to make a difference to the kind of legacy we leave behind … not just for wildlife, but also for our children. See how our...

Learn more