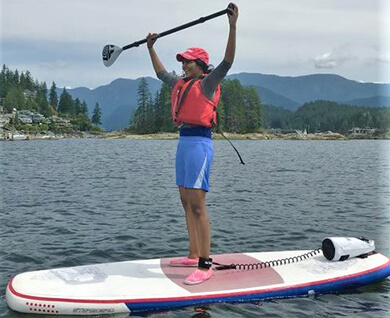 Canada Service Corps
Canadian Conservation Corps and WILD Outside
The Canadian Wildlife Federation (CWF) is pleased to announce the unprecedented expansion of two unique service programs designed to develop and inspire conservation leadership in Canadian youth ages 15 to 30. The two programs – WILD Outside targeting youth ages 15 to 18, and the Canadian Conservation Corps (CCC) for young Canadians ages 18 to 30 – are made possible with funding from the Government of Canada through its Canada Service Corps initiative.
Canadian Conservation Corps
The CCC program offers Canadians ages 18 to 30 the opportunity to gain valuable hands-on conservation experience through immersive outdoor adventure and service opportunities with CWF partners in conservation across the country.
WILD Outside
The initial WILD Outside programs launched in January 2020 in four Canadian cities: Charlottetown, Halifax, Toronto and Calgary. This year, we plan to grow the program engaging over 1,000 young Canadians from diverse backgrounds across the country in the development of conservation initiatives in their home communities.