By Stephanie Poff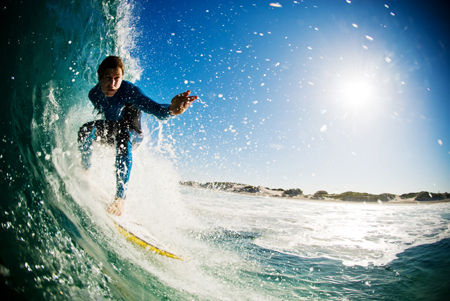 When you were young did you dream that the kitchen tap would give way to orange soda or fruit punch instead of water like I did? I was under the impression that the water in our home was free which lead to complete disbelief later in life, realizing a) that water isn't free, and b) not everyone has the luxury of clean, fresh water at their disposal.

Growing up in Canada, a country that offers so many natural gifts - including our immense supply of fresh water - it becomes easy to take this plentiful source for granted. However, as of late water has been the hot topic on everyone's minds. Water quality, quantity and who might be willing to pay the most for what was once thought abundant is the real question. And will there be enough to support the population in the near future?

It doesn't all have to be doom and gloom for this precious resource, we just need to spread the word about this liquid asset. This month's Take Five does just that – these videos share why water matters so much now and what is being done to bring awareness to this increasingly alarming issue.
1. Water on the Table
Every living being needs water to survive. But the right to survive is being threatened.
2. The Whale
Our oceans are home to thousands of wildlife species. However we're so removed from them, it's easy to forget these creatures. Take a closer look at just one of the fascinating species.

3. Water Life
We rely on our freshwater for drinking, bathing, and even brushing our teeth. So how are the Great Lakes really doing?

4. Bag It
What happens to your plastic grocery bag after you use it? If you haven't already switched to reusable bags, this documentary will make you jump on the green bandwagon.

5. Riding Giants
We use water to play! It's up to us to be responsible. Check out this totally tubular surfing video!