By Stephanie Poff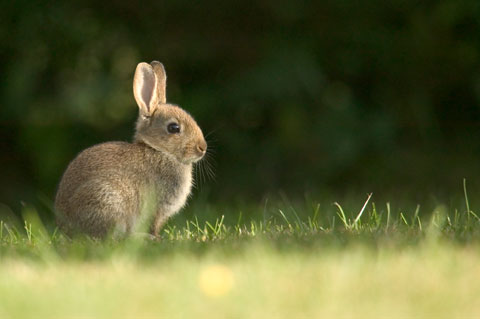 March is typically a time when we see warmer weather (thank goodness), wildlife emerging from snow covered habitats and baby wildlife being introduced to the world for the first time. Ah, spring! Let's celebrate with some cute baby wildlife videos. Roll 'em!
1. Porcupine Eats a Banana
The title says it all. At first, porcupines might not be thought of as endearing or cute (especially amongst dog owners), but one look at this video of a baby porcupine enjoying some leisure time at a rescue centre and we're sure it'll melt your heart.
Myth
Porcupines do not shoot their quills at predators or enemies who threaten them, but the quills detach easily when touched.

2. Baby Badger Rescue
This video features a rescued baby badger who has fortunately survived the night in an incubator at a rescue centre. The wonderful people who volunteer their time for wildlife rehabilitation and education are to thank for helping thousands of orphaned and injured wildlife each year.
What you should do
Contact your local humane society for a list of rescue centres in your community if you come across injured wildlife; it's important to remember that without a permit keeping wildlife in your home is illegal in Canada.
3. Big Roo, Baby Roo
For this Australian rescue centre, on the day they release a rehabilitated kangaroo a very young orphaned 'roo' is in need of attention and care. It really demonstrates how wildlife rehabilitation is an ongoing process. Speaking of international wildlife, the theme for this month's By Popular Vote photo contest is international wildlife. Have you submitted your photos yet?
Win an HP Photo Printer
Enter your photos in our March photo contest to win!
4. Baby Gorilla's First Steps
'Tiny' the gorilla is under close observation from expert staff but unlike the other wildlife we've seen so far, Tiny isn't an orphan; he has been able to experience these milestones with his mother at the London Zoo.
Did you know?
CWF works with the Canadian Association of Zoos and Aquariums (CAZA) in support of accredited facilities their expertise brings the reality of animals and their threatened environment to people in a way that raises awareness and motivates positive action.
5. Bunny Eats a Dandelion
Ending on an adorable note, this might just be the chubbiest and cutest wild rescue rabbit ever.
One thing to remember, many species will stray away from their parents during the course of a day so if you spot a young rabbit or species of wildlife that appears to be alone in the wild, it doesn't mean you should take it away from its habitat.
Get the facts
Know what signs to look out for before taking wildlife to a rescue centre.