Find peer-reviewed works.
Coasts & Oceans
Connecting With Nature
Education & Leadership
Endangered Species & Biodiversity
Forests & Fields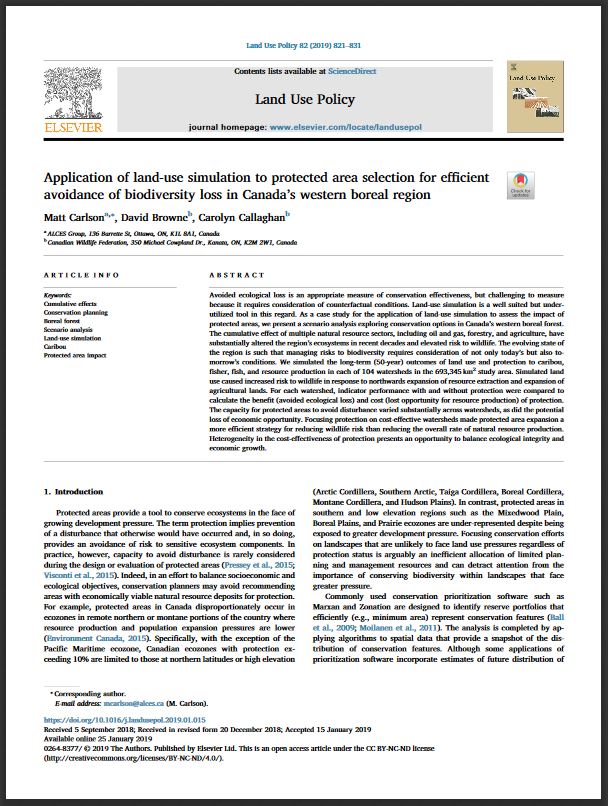 Application of land use simulation in Western Boreal
Avoided ecological loss is an appropriate measure of conservation effectiveness, but challenging to measure because it requires consideration of counterfactual conditions. Land-use simulation is a well suited but under-utilized tool in this regard.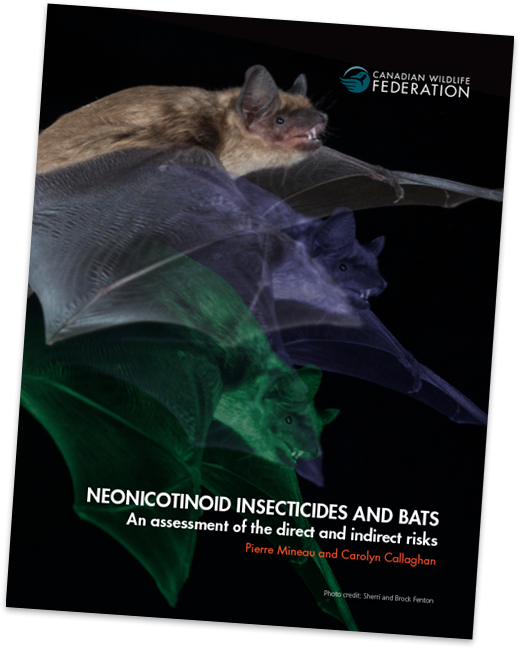 Bats & Neonics Report
The purpose of the review by Pierre Mineau and CWF's Carolyn Callaghan is to examine the various lines of evidence that new systemic insecticides may be putting Canadian bats at risk. Specifically, this review investigates the risk and magnitude of neonicotinoid exposure for bats foraging in agricultural landscapes, and assess the resulting direct risk to bats by constructing a formal risk assessment following an exhaustive review of what is known currently about the mammalian toxicology of neonics. The indirect effects of neonicotinoid insecticides in bats will also be explored by reviewing the case for insect declines and the probable involvement of neonicotinoid insecticides in these declines.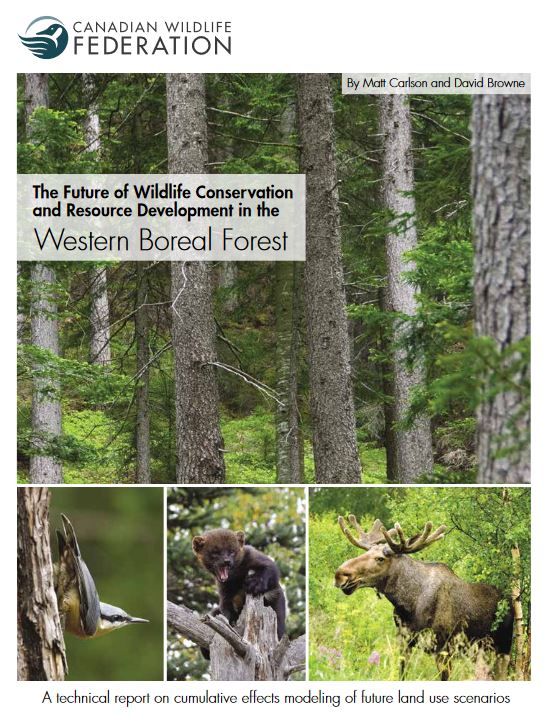 Lakes & Rivers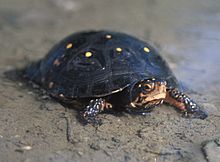 Record longevity of a Spotted Turtle
Turtles are known for their longevity, but the maximum life span for many species remains unknown. Spotted Turtle (Clemmys guttata) can live for more than 30 years in the wild, but typical or maximum longevity has not been confirmed. As part of a long-term mark–recapture project in Ottawa, Ontario, near the species' northern limit, an adult female was captured on 27 April 2017. It had first been marked on 11 June 1983, when it was an adult with 17 growth rings on its plastron. Based on the number of growth rings at first capture, and the intervening time, this turtle is a minimum of 51 years old, setting a longevity record for the species. Ten individuals in this population were at least 30 years old when last captured, including a male at least 41 years old. Few of these turtles have grown measurably since being marked in 1983, and it is likely that these minimum ages are underestimates of actual ages.