Thank you for your interest in our 2016 Calendar. Unfortunately, supplies were limited and we have run out of stock for this free, online give-away.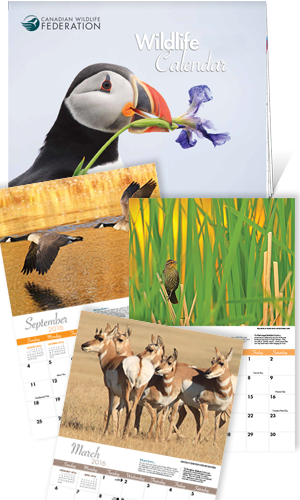 Not a supporter? Join our online community for free »
Would you like to make a donation today to help CWF continue its hard work in conserving Canada's wildlife and wild spaces?
*While quantities last.