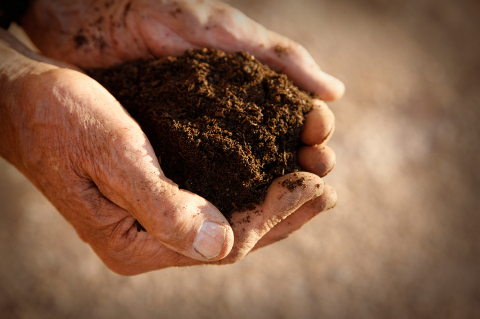 Soil is the foundation of any garden and must be attended to as carefully as plant and animal life. Get to know the soil conditions in the different areas of your yard and select plants that prefer each soil type. Better to do the research before you plant than to spend many months struggling to make an unsuitable plant prosper in the wrong soil.
Read more about soil care in this selection of articles contributed by gardening experts.
Maria MacRae writes about protecting the great diversity of living soil organisms that are pivotal to decomposition of organic matter, release of nutrients, and control of plant diseases.
Patricia Lanza describes how to accelerate the natural process through which layers of leaves and other plant debris fall to the ground, decompose, and turn into a rich soil.
Phil Reilly writes how, amidst all the positive attributes of worm-enriched gardening, earthworms are now being blamed for destroying some North American forests.