Animals At-A-Glance
Browse through a few of our Canadian species in these "At A Glance" fact sheets. Each page has basic information on some of our Canadian wildlife, with links to detailed, reputable sources such as Hinterland Who's Who and the Government of Canada. Don't see a species you need? Comments or questions? Let us know!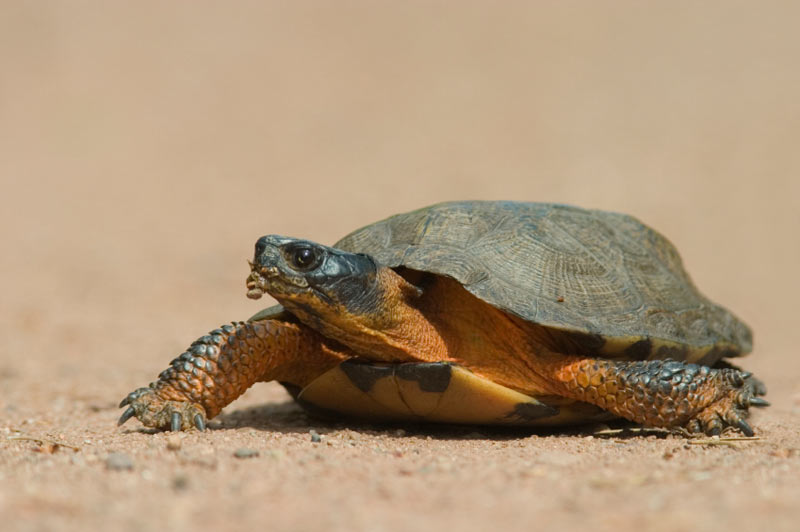 Wood Turtle
Slight ridge running down the center of the upper shell and a serrated rear margin. Raised irregular pyramidal shapes with visible concentric growth rings on upper shell. Distinct orange colouring on their neck and forelegs. Size: 14-23 cm
For more species, visit Hinterland Who's Who, a joint program of the Canadian Wildlife Federation and Environment Canada.