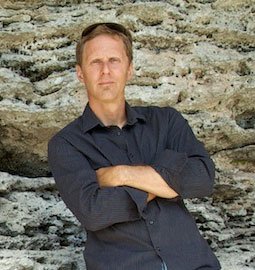 Photo by Lauren Swartzbaugh
William Winram was the first man to dive the 60-meter deep and 30-meter long Arch in the Blue Hole of Dahab, Egypt - without fins and on a single breath of air. This Canadian explorer holds the world record for diving to 94 meters in the Classic Constant Weight discipline with bi-fins. He also holds the world record for successfully free-diving to 145 meters depth on a single breath of air in the discipline of Variable Weight. He holds his breath for a purpose - to educate the public about true shark behaviour.
William has 25 years of experience diving with sharks and has swum with more than 20 different species of sharks. He is one of a handful of people who dive freely with Great White Sharks out of the cage, without the use of protective devices.
In 2012, William founded the Watermen Project, a non-profit organization dedicated to ocean conservation. He is also "Oceans Ambassador" for the International Union for the Conservation of Nature (IUCN).
For more information, visit WilliamWinram.com.