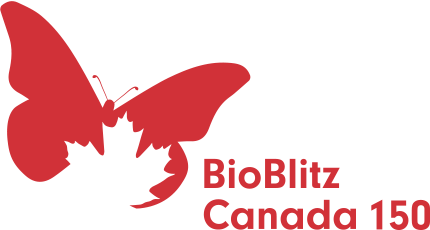 Immerse yourself in the wonders of nature and the joy of scientific discovery. Come be a part of BioBlitz Canada 150. Make your plans early and be one of thousands of Canadians who'll take part in BioBlitz Canada 150 – your chance to become a "citizen scientist" and work alongside conservationists and specialists in a national inventory of Canadian species. Join us as we explore dozens of ecologically important areas across Canada, noting all the existing species – and perhaps discovering new ones! It's Canada's "nature selfie," and you're invited! Take part in an initiative designed to celebrate our natural heritage and ensure a brighter future for wildlife – BioBlitz Canada 150.
Do you see interesting wildlife around your home, or when you're out and about in the wilderness? Have you ever encountered a plant or animal that you couldn't identify? If you wish to be part of a Canadian community to share your discoveries and questions with, iNaturalist Canada is perfect for you!
CWF has teamed up with the Royal Ontario Museum to provide a place where Canadians can record and share what they see in nature, meet other nature observers, and learn about our wildlife. By participating as a citizen scientist, you can contribute to a growing wealth of knowledge of Canadian species and help conserve our natural world. The benefit of the vast online community of knowledgeable people on iNaturalist Canada is that there is always someone to help with identifying your observation. Who knows, your observation may help scientists to learn more about a species' whereabouts!
But how does iNaturalist Canada work? Using a smartphone, Canadians can take a photo of the observed species along with a GPS coordinate and upload them to the online database. Don't have a data plan? Even without a data plan you can sync your observations once back in range of a wifi connection. Don't have a smartphone? This can all be done over the internet using
iNaturalist.ca
which makes it simple: choose your photo from a device or computer, click on a map (or enter GPS coordinates manually) of where you saw it and submit.
As of Thursday, June 11, you can be part of this community by visiting the newly launched bilingual website: iNaturalist.ca and/or by downloading the app at the iTunes and Google Play store. The Android version will be customized for Canada, while the iPhone version will be available in the next month. iPhone users can still participate in the meantime by downloading the iNaturalist.org app, and switch to the Canadian version when it'll be available.