By Stephanie Bonner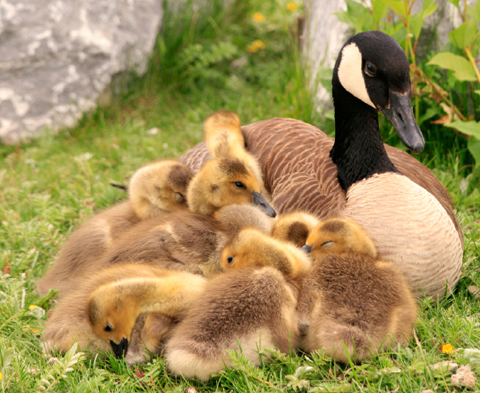 This month, CWF is taking five to remember. November 11 represents a time for Canadians to reflect on the history of our nation and those who protect it, and to appreciate the rich habitat we have the freedom to live in. The freedom we share is also a gift that CWF works hard to conserve. We've given you five topics to remember, not just for November but year round. Remember that every action does make a difference.
Raise Your Voice — CWF encourages wildlife supporters to speak out about wildlife issues in your community. Contact your municipal, provincial and federal governments; when it comes to wildlife, every voice needs to be heard. Start by signing CWF's advocacy petitions.
Reduce Your Speed— Wildlife casualties are extremely common on almost all roadways in Canada. While preventative measures have been taken in certain cities, it is important to remember when travelling that our roads span across natural wildlife pathways and wildlife species often have no way of knowing the dangers of the highway. So keep a lookout, lower your speed and travel safely.
Respect the Environment— Recycle! The simple act of separating papers, cans and plastics from your household garbage really does make a difference. Take the time to create a simplistic recycling program for your own space.
Research Local Wildlife — Take a moment to visit Hinterland Who's Who and research your favourite Canadian species and the wildlife in your own backyard. You can learn important facts, such as habitat needs and conservation initiatives, and take action within your community, school or even government.
Reduce the Ripple Effect — When household pesticides and chemicals are used, the effect is felt through many layers of habitat, much like a ripple spreads across the water in a pond. Chemicals washed down the drain can lead right back into local waters. If untreated, those chemicals have the chance to seep into habitat and affect water quality and species living near the runoff zone. So when spring cleaning rolls around, think twice about what you want to put down the drain and reach for environmentally friendly products.