Forests & Fields
---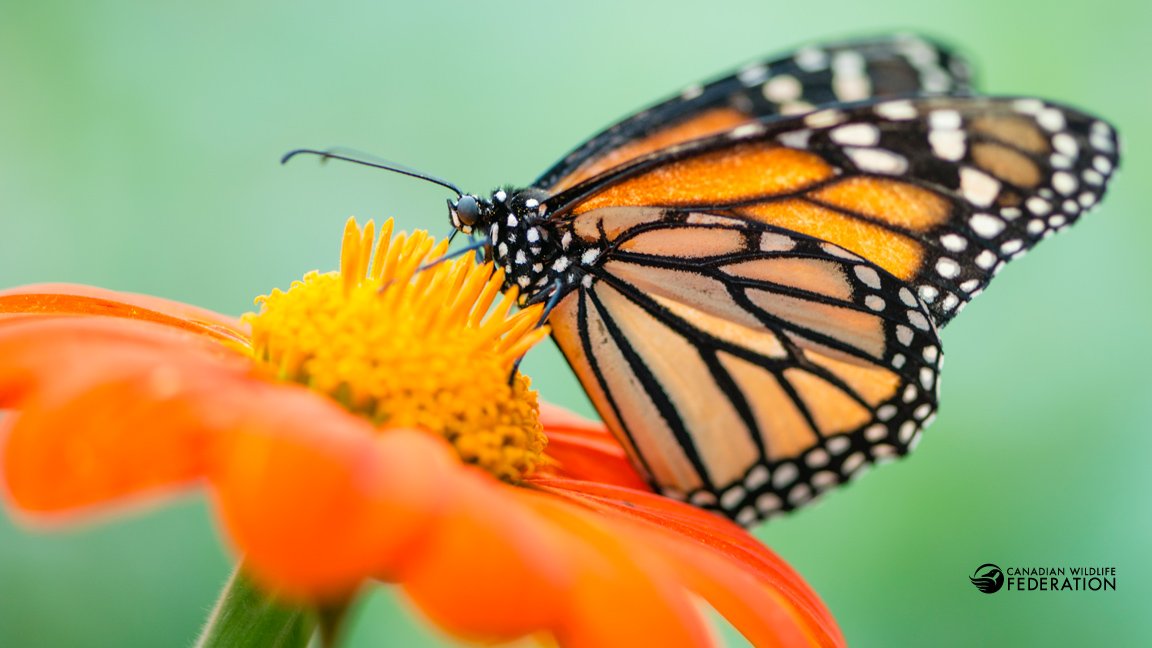 August 12, 2019, CWF Blog – Did you know that some butterflies also get their nutrients from damp sand, compost and manure (behaviours called "mud puddling"), as well as from tree sap and moist organic matter like rotting fruit, dung and carrion?
August 11, 2019, CBC – The United Nations warns that 1 million species worldwide are at risk of extinction
August 7, 2019, CTV – Carolyn Callaghan of the Canadian Wildlife Federation speaks about what is killing off Canada's pollinators.
August 1, 2019, CWF Blog – Pollinators, such as bees, butterflies, moths and flies, play critical roles in ecosystems and in the production of our food.
August 1, 2019 – The Canadian Wildlife Federation (CWF) is calling for the creation of a national pollinator recovery strategy featuring pollinator pathways and a comprehensive pollinator monitoring program.
July 31, 2019, National Post – Before the rusty-patched bumble bee was listed as endangered in 2010, researchers wanted to know how many were still buzzing around. They spent more than 600 hours over eight years navigating through Ontario's brush looking for the bees,...
July 30, 2019, Ottawa Citizen – The wet spring that brought us bumper crops of mosquitoes and deer flies has also left us a kinder gift: This is an amazing summer for fireflies.
July 28, 2019, CBC – Wildlife experts have launched the first study of its kind in Canada to find out where bats go after they've been evicted by humans, and whether they'll settle for a man-made shelter.
July 28, 2019, CTV – More than 100 bats have called the attic of a Manotick mansion home for months. For researchers, the discovery is an opportunity to study the creatures, mostly big brown bats, and determine what happens to them once evicted from a...
July 26, 2019 – The Canadian Wildlife Federation (CWF) and a broad range of unlikely allies are coming together to help endangered bats. The partners include a wildlife control company, a bat researcher, federal youth employment and training programs,...