Education & Leadership
---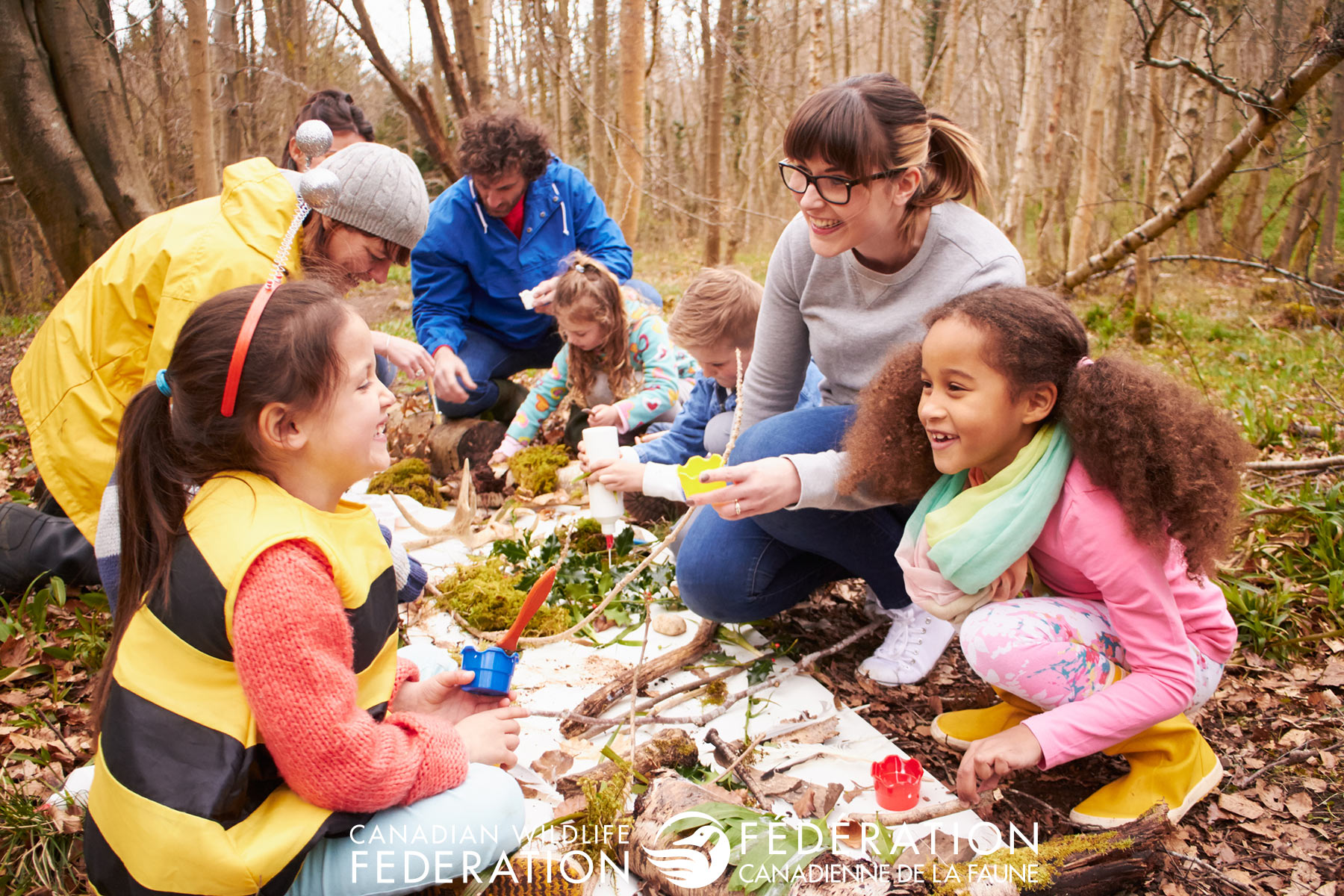 August 12, 2019, CWF Blog – Did you know that some butterflies also get their nutrients from damp sand, compost and manure (behaviours called "mud puddling"), as well as from tree sap and moist organic matter like rotting fruit, dung and carrion?
August 1, 2019, CWF Blog – Pollinators, such as bees, butterflies, moths and flies, play critical roles in ecosystems and in the production of our food.
August 1, 2019 – The Canadian Wildlife Federation (CWF) is calling for the creation of a national pollinator recovery strategy featuring pollinator pathways and a comprehensive pollinator monitoring program.
July 31, 2019, CWF Blog – Campaign seeks to remove the Hanlon Creek weir which is affecting water quality for brook trout in the creek
July 28, 2019, CBC – Wildlife experts have launched the first study of its kind in Canada to find out where bats go after they've been evicted by humans, and whether they'll settle for a man-made shelter.
July 18, 2019, CWF Blog – At the Canadian Wildlife Federation we've been busy experimenting by creating native meadows for pollinators at three sites in eastern Ontario.
July 8, 2019, CWF Blog – Many people enjoy spending a day fishing on the lake. It's a great way to get outside and possibly bring home a fish for supper. Unfortunately, unwanted animals, such as turtles, sometimes take an interest in the hook at the end of...
June 26, 2019, Ottawa Citizen – Canadian Wildlife Federation Freshwater Turtle Specialist Dave Seburn spoke with CBC Ottawa Morning June 26, 2019 regarding the need to help Canada's at-risk freshwater turtles.
June 4, 2019, CWF Blog – Turtles and roads are a dangerous combination.
May 7, 2019, CWF Blog – iNaturalist Canada (also known as iNaturalist.ca) has hit a major milestone – more than 1 million verifiable observations in Canada. These confirmed sightings span from Canada's East Coast to the western edges of British Columbia, and...