October 3, 2016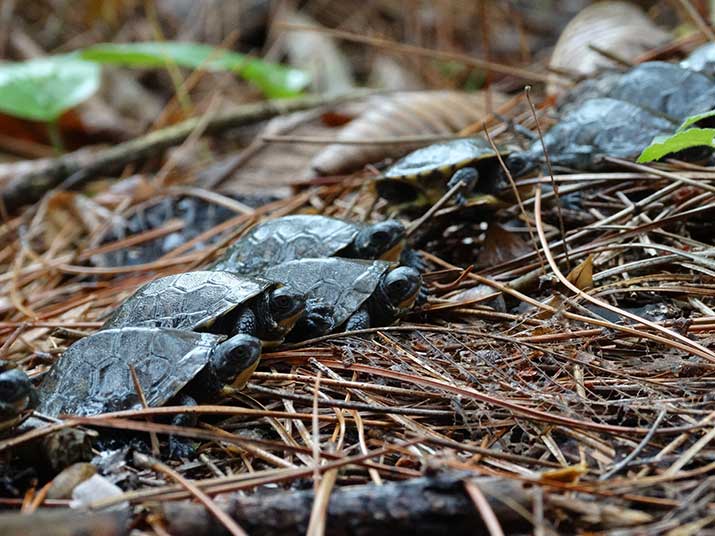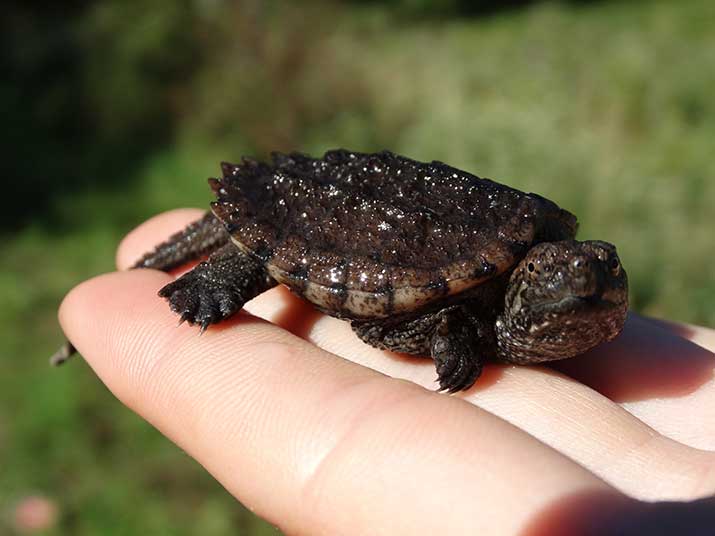 The S.T.A.R.T. Muskoka Turtle Program that partners CWF with SCALES Nature Park in the ongoing effort to protect endangered turtle populations in the Muskoka area has had another successful year.

For starters, 2016 has been a record year for our hatchling program. We started with 7000 eggs; however, due to a high rate of infertility in the eggs, we ended up hatching approximately 4,000 baby turtles. This is the most we have every released back into the surrounding habitat.

The releases typically happened a few days after the eggs hatch. The hatchlings are returned to the same locations their mother laid their nests (before we excavated them). This is important to not falsely increase populations in any one area. Typically the baby turtles are then put into the water, around some plants so they are able to hide from predators.
This year's release program has gone tremendously well. We have released all but one nest (which has taken a great commitment from the staff and volunteers involved). As for what we're hoping this does to turtle populations in the area, we are hopeful but realistic. Typically turtle nests are predated soon after they are laid, and by hatching them in captivity we are hoping we give these individuals at least a little leg up! In addition to that, it takes a large number of hatchlings to have one just of them survive into adulthood. This is because the predation rate of baby turtles is fairly high; they're like tasty chicken nuggets for many other animals! By releasing a large number of babies through this project we hope to bolster current remaining populations. Across Ontario, turtle populations are in decline and by bolstering the populations within the Muskoka and Lake Simcoe areas, we are hopeful to slow the decline.



It takes approximately 360 snapping turtle hatchling to make one adult. To put that in perspective, and to emphasize the challenges turtles face: for the 4,000 hatchlings we have released this year, we're expecting only 11 to mature to adulthood.

Although releasing 4,000 babies sounds cool, it takes approximately 360 snapping turtle hatchling to make one adult. To put that in perspective, and to emphasize the challenges turtles face: for the 4,000 hatchlings we have released this year, we're expecting only 11 to mature to adulthood. This is the unfortunate reality of turtle populations in Ontario. In the near future, we will be focusing efforts on preserving the lives of adult turtles and will be continuing to focus on ways to reduce turtle road mortality including exclusion fencing and eco-passages.

Help support our ongoing HelpTheTurtles.ca initiative »