Canada's gardening e-newsletter for creating beautiful wildlife-friendly spaces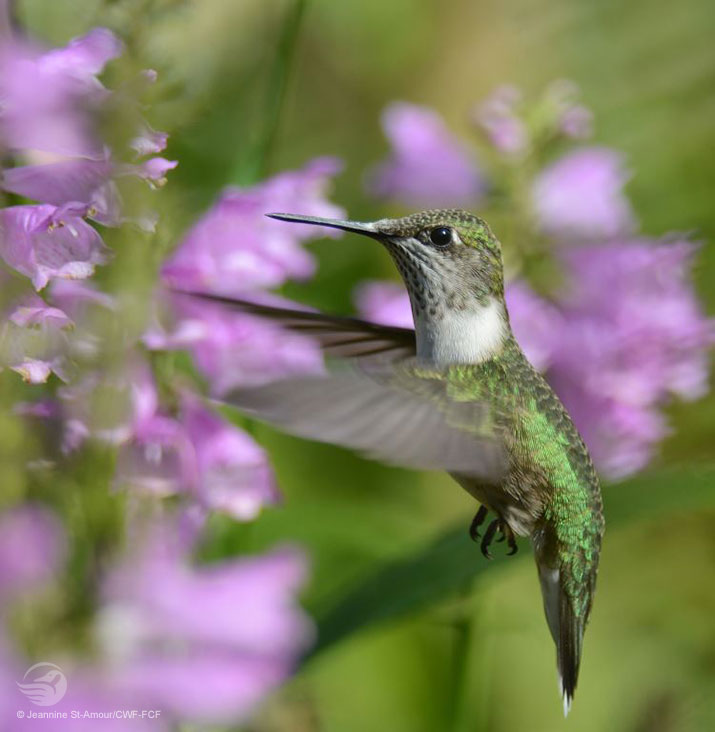 © Photo:Jeannine St-Amour, CWF Photo Club member, hummingbird and pink obedient plant, Embrun, Ontario
"Some people look for a beautiful place, others make places beautiful."
~ Hazrat Inayat Khan
Adding to this season's quote, I suspect most of you reading are a combination of both, enjoying the beauty around you and, when possible, adding your own touch of lovely with a pot of annuals, a herb or butterfly garden or maybe even a restored shoreline or woodland. However you enjoy and add to the nature all around us, may this season's issue help you along!
We're updating Grow Wild! Please tell us what you would like to continue reading and what else interests you. As a token of our gratitude, we will send you a handy garden planner and enter your name for a draw for a hand crafted flower press, held later this year.

Backyard Habitat 'How To'
---
©
CWF

How to Care for Your Garden Tools
Using well-maintained quality gardening tools will make all the difference in your gardening endeavours. Whether you can set aside a few moments at the end of your gardening day, season or year, you'll enjoy the benefits of clean, sharp tools.
Family Fun
---
©
CWF

Leaf rubbings are a fun and creative way for young ones to play with nature and colour. For adults that are still young at heart, it's a great excuse to join in and have fun with a young friend!
Over the Garden Fence
---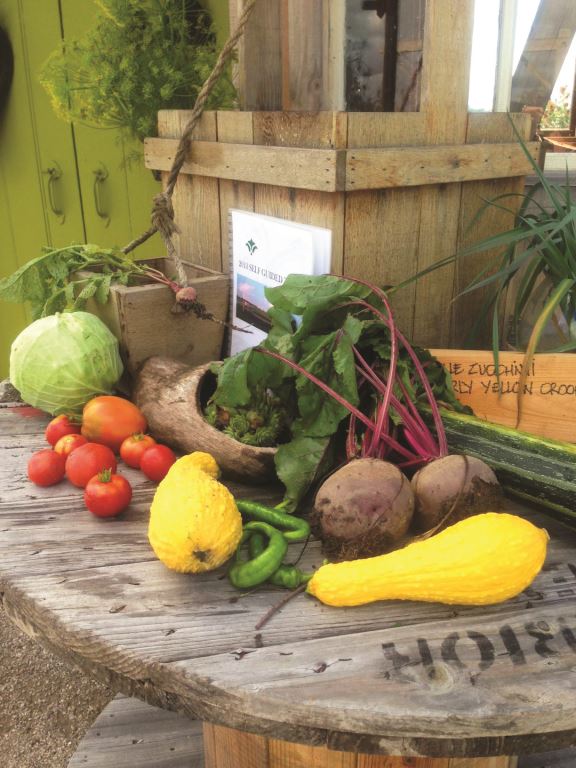 © Bruce Botanical Food Gardens
If you're in the mood for food then check out the Bruce Botanical Food Gardens in southern Ontario. Everything growing there is edible, showcasing rare, endangered or heirloom world species as well as commonly grown plants. This small and unique botanical garden is keenly inspired to raise awareness of our connection with food and the means to growing it abundantly and sustainably. The gardens are now working on Phase Two of their vision in creating beautiful and engaging areas amongst this learning environment as well as expanding their community initiatives.
Plant Profile
---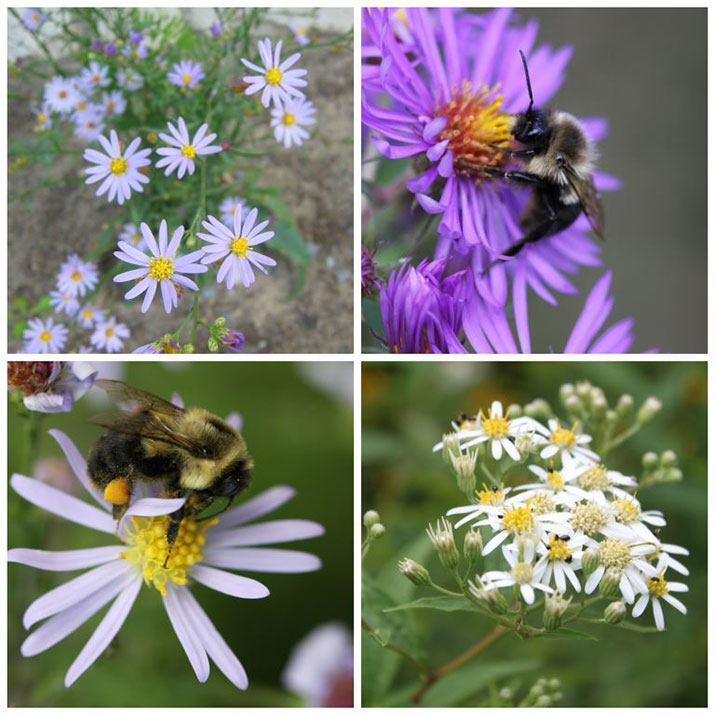 © CWF
Asters
Asters can be found throughout Canada, with flowers in an array of purples and white. They start blooming at the end of the summer and continue on into mid or late fall, depending on the species – great news for pollinators needing a good feed before migrating or sleeping. This also means a great show in a fall garden!
Learn more about these and other native plants in our Native Plant Encyclopedia »

Wild Wallpapers
---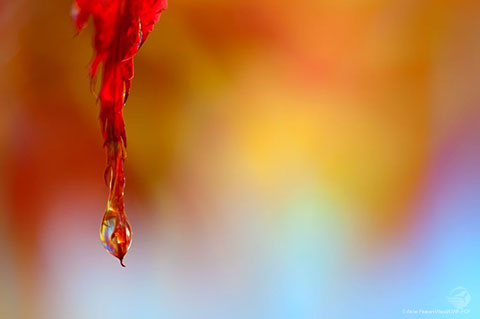 ©Anne Fearon-Wood, CWF Photo Club member
Enjoy this season's free wallpaper by Anne Fearon-Wood from our Photo Club, whose picture is rich with autumn colours behind a turned leaf and rain drop.
Gardening Calendar
---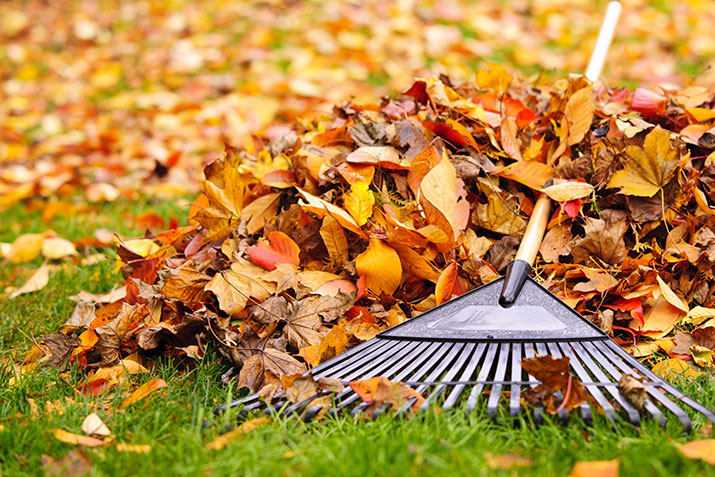 Photo: Thinkstock
Helpful Tips for Autumn
Take down nesting boxes and clean them with a stiff brush and boiling water (wear a mask). Make any needed repairs.
On a warm day, drain and smoothly coil your hoses and take them inside.
Empty and cover any rain barrels before the temperature drops below freezing.
Move potted plants indoors or bury them in the garden soil.
For more tips on seasonal tasks, visit our online Garden Calendar.
Ask the Expert
---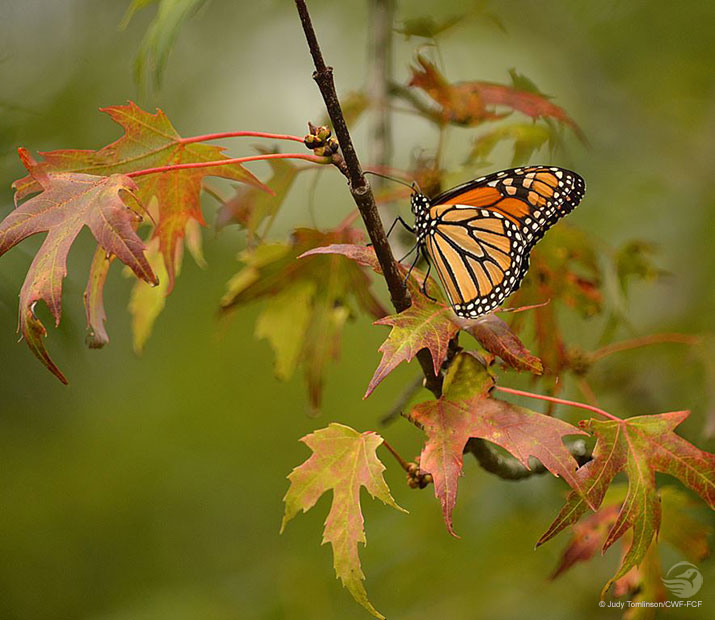 © Judy Tomlinson, CWF Photo Club member
How do migratory species remember where to go?

A.Scientists believe that migratory species use a variety of factors to make their way from one place to another. By using the position of the sun and the stars, and by taking note of and following natural landmarks such as rivers and mountains, species are able to make the journey to the same area year after year.
What's New @ CWF
---
Celebrate Tree Day on September 23!

Fill Your Birdfeeder with Songbird Medley Birdseed

Bats Aren't Scary. Extinction Is.





Did you know that ONE large tree provides a day's worth of oxygen for FOUR people? It's true. Needless to say, trees are not only important for wildlife but for us, too.

We invite you to celebrate #TreeDay with CWF on Wednesday September 23, 2015!

What will you do for tree day?



Did you know that smaller birds can use 75 per cent of their fat stores overnight? It's critical they get the right foods to meet their energy needs. Help the songbirds in your backyard by supplying CWF's Songbird Medley birdseed – it's high in unsaturated fats, is designed to meet their needs year-round.

Buy it today!





HelpTheBats.ca is the Canadian Wildlife Federation's response to ensure Canadian bat populations are protected. You can get involved too through our toolkit of activities that includes things you can do in your community to help us Help the Bats!