Canada's gardening e-newsletter for creating beautiful wildlife-friendly spaces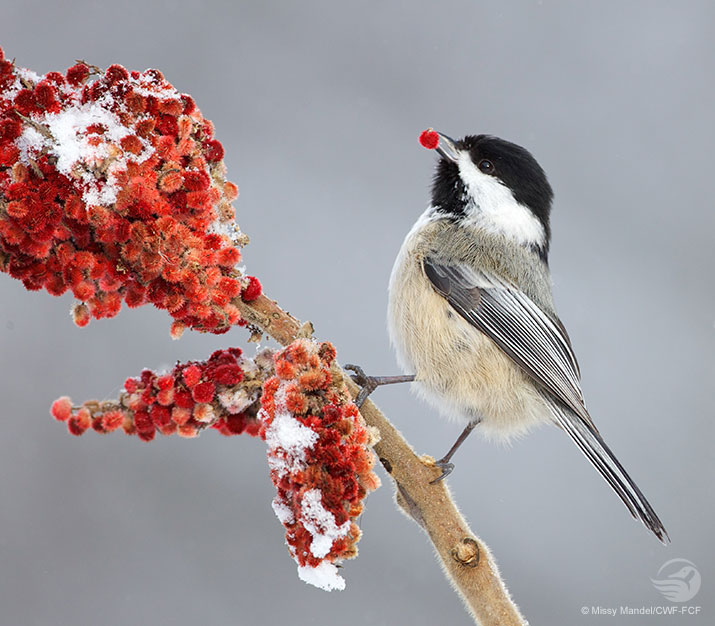 © Photo: Missy Mandel, CWF Photo Club member

"The first fall of snow is not only an event, it is a magical event. You go to bed in one kind of a world and wake up in another quite different, and if this is not enchantment then where is it to be found?"
~ J. B. Priestley
Most Canadians experience snow at some point each year and while it's tempting to worry about its challenges, part of us still remembers the magic of winter. What joy we had catching fluffy snowflakes on our tongues, looking with awe at their intricate patterns as they landed on our mittens, making snow angels and forts, snuggling up with hot cocoa. As adult naturalists and gardeners, many of us will watch the animals that visit to feed on berries, seeds and buds or discover their tracks in the snow. We can enjoy the hush of our sleeping gardens, using the time to savour other activities and plan new vegetables to grow, paths to make and flowers to admire.
Here are some ideas and images that can help you prepare and make the most of winter, however you choose to spend it.
Over the Garden Fence
---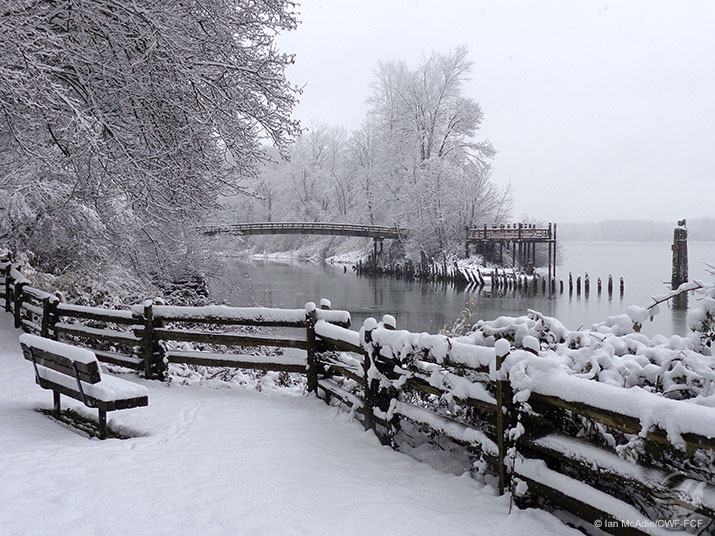 Photo: Ian McAdie, CWF Photo Club member
A visit to public gardens and nature trails doesn't have to wait until warm weather arrives. Some, like Annapolis Royal Historic Gardens and UBC Botanical Garden have a winter garden that shows off the beauty of this season thanks to the shapes and textures of its plants. Some gardens and trails have interpretative signs that highlight natural features and creatures that are noticeable in winter. Tell us your favourite places to visit in the winter!
Plant Profile
---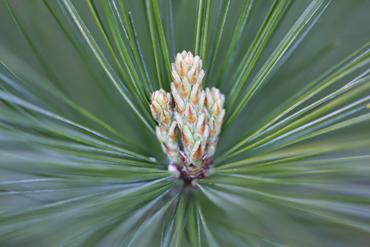 Photo: Canadian Wildlife Federation

Are you one of those who calls all evergreens "fir trees"? I certainly used to, but gradually noticing their varying shapes and how they felt to the touch led me to appreciate the differences between them all, from prickly spruces and soft firs that both have conical shapes, to grand pine trees with their soft needles bunched in sets of two or five.
Pines are found from coast to coast, from western species like the western white pine that can reach 60 meters tall to the eastern white pine, shown here, that grows to 24 meters. If you want to add a pine tree to your garden, consider dwarf varieties if space is limited. Their visual interest is supplemented with their benefit to local wildlife as seeds are food for birds such as crossbills, chickadees, jays and juncos, nuthatches, finches and flickers.
Fun Stuff
---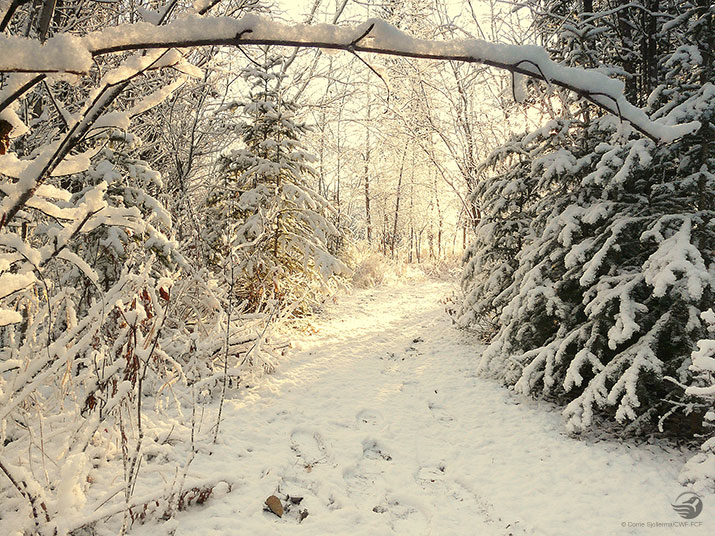 © Corrie Sjollerma
, CWF Photo Club member

Enjoy this season's free wallpaper, a lit up woodland path. The photo was taken by Corrie Sjollerma from our Photo Club.
Download
Gardening Calendar
---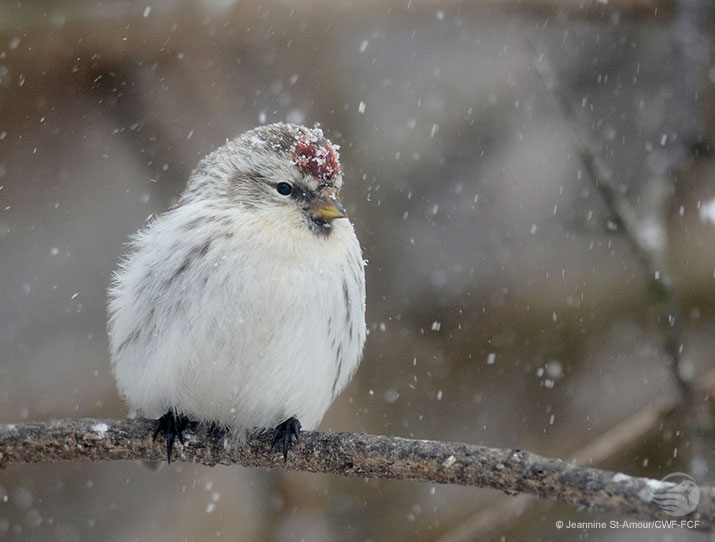 Photo: Jeannine St-Amour, CWF Photo Club member

Ask the Expert
---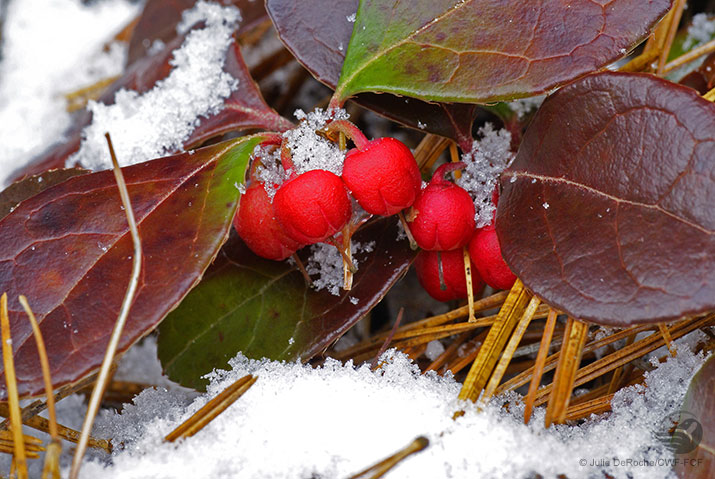 Photo: Julie DeRoche, CWF Photo Club member

What Plants Offer Winter Interest?

A. Most plants can be attractive in the winter, depending on what you like and how you arrange them in your garden. Grouping smaller plants in big clumps is useful in summer to attract butterflies and birds but can also look more appealing in the winter, than a single plant on its own.
What's New @ CWF
---
Adopt An Animal

Honour Someone Making a Difference

Do you wanna build a snowman...




Adopt-an-Animal kit makes a great holiday gift, and proceeds will support Canadian Wildlife Federation's efforts to conserve Canada's wild species and the places they call home.




Nominate a student or mentor for CWF's Conservation Awards. Your nominee could find themselves accepting this honour at the CWF AGM this June, 2015 in Saint John, New Brunswick. As well, they could also be featured in CWF's Canadian Wildlife and Biosphere magazines! Applications are due Jan. 31, 2015.

Nominate someone today!




...and discover the magic your donation creates? Let's build something some great together! Explore this wintery habitat by clicking on all the elements you see in the animation. You might just learn some fascinating facts about CWF. You can also discover how your holiday donation can get instantly doubled with help from our Matching Gift sponsor. Happy exploring!

Build one now!