Canada's gardening e-newsletter for creating beautiful wildlife-friendly spaces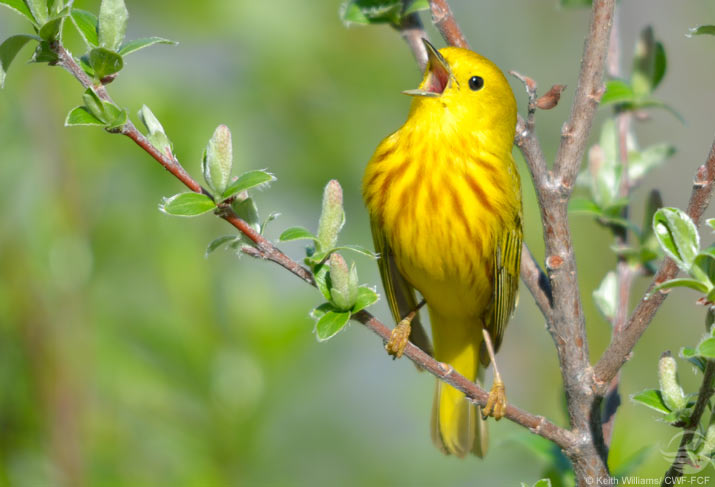 © Keith Williams

"The birds were singing, high up in the trees
Flower blossoms were dancing, in a warm breeze,
My heart let loose and soared in delight
Summer had arrived, so clear and bright."
~ Anonymous
Summer is officially here and we have something for everyone - places to visit, tips to consider, wallpaper to download and a recipe to try!
Over the Garden Fence
---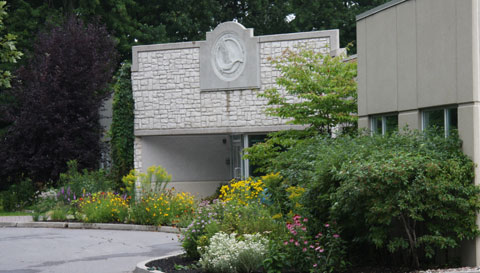 Photo: CWF
CWF Gardens
Do you enjoy visiting public and demonstration gardens? Well, if you are travelling to Canada's capital city this year, or are an Ottawa area resident, consider coming out to CWF's wildlife-friendly demonstration gardens! The many theme beds around our headquarters showcase Canada's native plants in a setting that supports local and migratory wildlife – with natural food, water and shelter and maintained in an earth-friendly manner.
You can also check out our newly revised online maps with updated content. You'll find photos, plant lists and bed descriptions complete with problems and solutions we encountered over the years.
Read more »
Plant Profile
---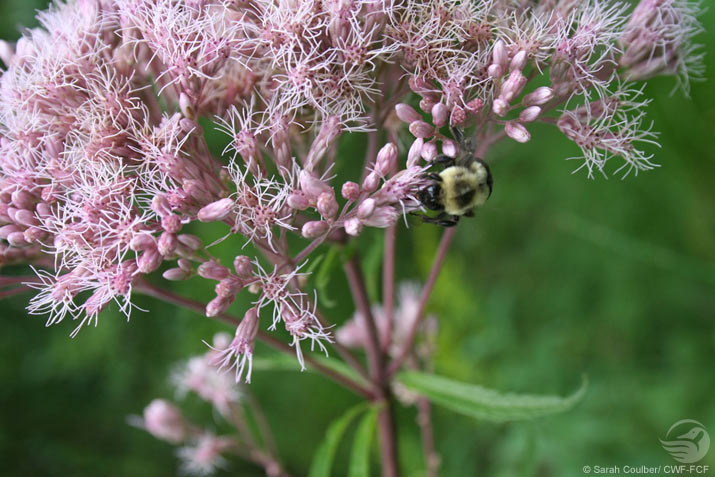 Photo: CWF

Spotted Joe Pyeweed – Eutrochium maculatum
This plant, along with the other species found in Canada, is a favourite with bees and butterflies. It is found throughout most of southern Canada in damp areas, although it can grow well in gardens with average soil. They are tall plants, often growing to 150 centimetres tall, and can spread if not kept in check.
Fun Stuff
---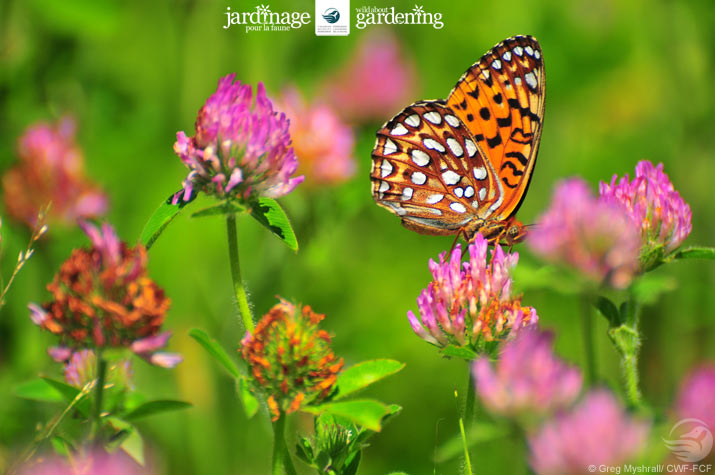 © Greg Myrshall
, CWF Photo Club member

Enjoy this season's free wallpaper, the striking fritillary butterfly on a garden patch of clover. The photo was taken by Greg Myrshall from our Photo Club.
Download
Gardening Calendar
---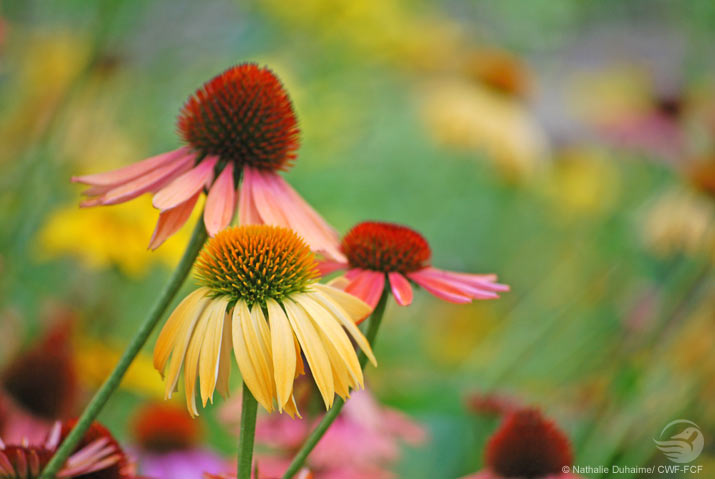 Photo: Nathalie Duhaime, CWF Photo Club member

Helpful Tips for Summer
• Clean hummingbird feeders and change nectar often in hot weather. Learn about the beautiful native plants you can include in your garden to attract them.
• If you use sprinklers to water the garden, do so in the morning to help prevent water loss from evaporation. Additionally, foliage left wet overnight is more vulnerable to mildew, fungus and disease.
• If skunks are digging up your lawn to get at grubs (actually a very useful form of insect control), rake the grass back in place and water it. The grass will grow to fill in the spots. For serious grub infestations you can use applications of nematodes (microorganisms that eat grubs) instead of poisons, which can harm beneficial insects like pollinators and insect-eating birds like hummingbirds.

For more tips on seasonal tasks, visit our online Garden Calendar.
Ask the Expert
---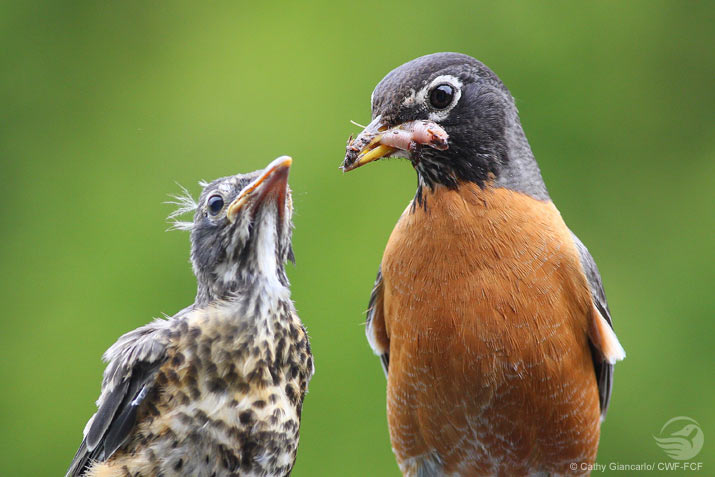 Photo: Cathy Giancarlo, CWF Photo Club member

How can I keep cutworms off my plants in a wildlife-friendly way?

A. Cutworms are the larvae of brownish-grey cutworm moths. There are a few ways that can help deter cutworms from attacking your plants.


What's New @ CWF
---
Edible Plant Recipes

Gardening Webinars

Pollinator Profiles




Coming this summer, a new section on plants you can eat, right in your own lawn! Until then, enjoy this dandelion pesto recipe!

CWF's gardening experts will be offering various webinars on all sorts of gardening topics.

Explore our Canadian pollinators and some of the native plants they frequent in this interactive "Wild About Pollinator" Poster!

Explore »