Canada's gardening e-newsletter for creating beautiful wildlife-friendly spaces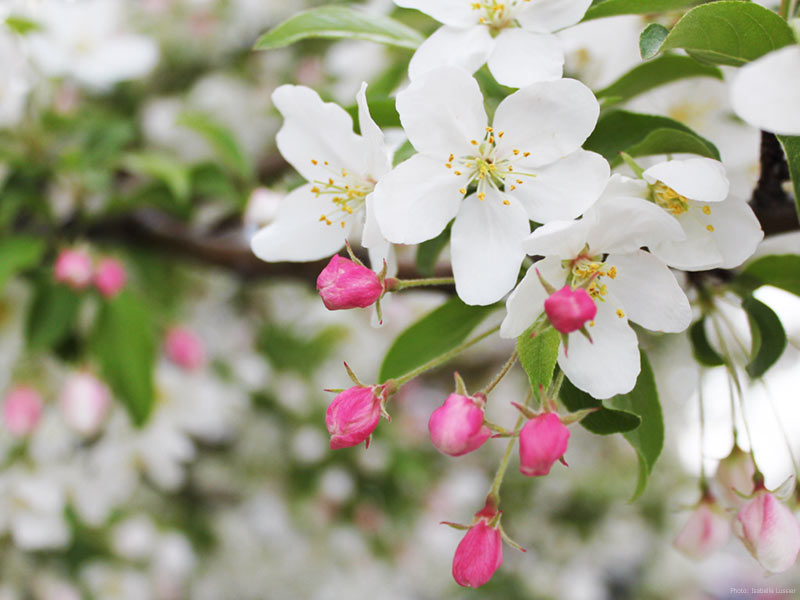 © Isabelle Lussier
"'Sing a song of Spring,' cried the pleasant April rain
With a thousand sparkling tones upon the window pane,
And the flowers hidden in the ground woke dreamily and stirred,
From root to root, from seed to seed, crept swiftly the happy word."
~ Celia Thaxter
Happy spring! Read on for green lawn-care tips and plant ideas for your garden, a spotlight on a visit-worthy P.E.I. nature centre, beautiful wallpaper to bring the splendour of spring to your desktop and get a glimpse at our new poster!
Backyard Habitat 'How To'
---
Green Lawn Care
Find out how you can get a gorgeous lawn the wildlife-friendly way!
Over the Garden Fence
---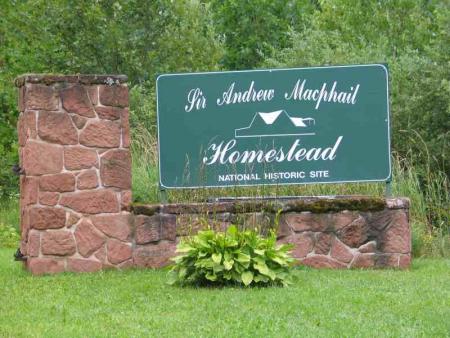 © the Macphail Woods Ecological Forestry Project

Macphail Woods Ecological Forestry Project
If you live in P.E.I. or are planning a trip to the Maritimes this year, consider a visit to the Macphail Woods Ecological Forestry Project. The 57-hectare nature centre is home to a native plant nursery and hiking trails, which also serve as demonstration areas. They host many events and workshops throughout the year on topics ranging from owls to forest restoration.
Plant Profile
---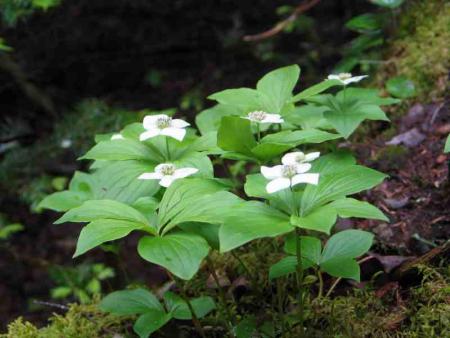 Photo: The Macphail Woods Ecological Forestry Project
Bunchberry

This spring-blooming plant can be found across Canada, from British Columbia to Newfoundland and Labrador and even up into the northern territories. It is well suited to acidic soil in moist, cool areas that mimic its natural habitat of woodlands and forests.
Fun Stuff
---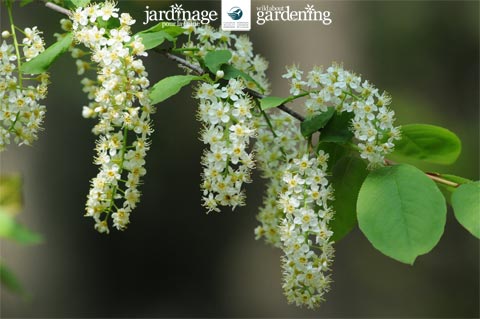 © Norma Van Alstine
, CWF Photo Club member

Wild Wallpapers
Enjoy this season's free wallpaper, the beautiful spring blooms of chokecherry (Prunus virginiana) found across Canada. The photo was taken by Norma Van Alstine from our Photo Club.
Download
Gardening Calendar
---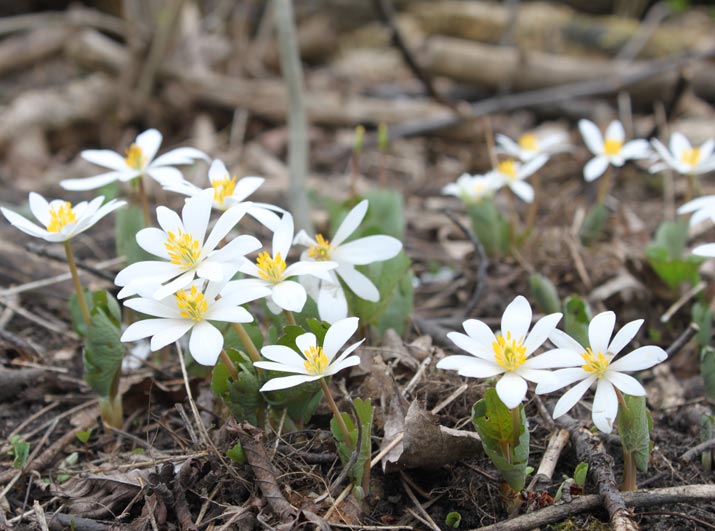 Photo: CWF

Helpful Tips for Spring
• Allow a grace period for animal intruders that have set up house until their young are mature.
• Set up a rain barrel to catch water for garden use. Keep a cover on the barrel when it's not in use to prevent an unwanted mosquito-breeding site and keep thirsty creatures from drowning.
• Place raisins and other cut-up fruit in bare spots under a tree to please early birds like robins.
• Add manure or compost to fertilize the soil as soon as the soil is workable.
For more tips on seasonal tasks, visit our online Garden Calendar.
Ask the Expert
---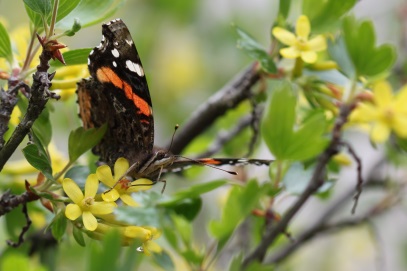 Photo: CWF
What are some early-spring-blooming plants that I can grow for pollinators?

A. With bees and other pollinators re-emerging at this time of year and looking for an early-spring food source, consider planting some of the following native trees, shrubs and flowering perennials in your garden.


What's New @ CWF
---
| | | | | |
| --- | --- | --- | --- | --- |
| Community Events List | | New Poster! | | Toronto Garden Show |
| Now you can search for wildlife-friendly community events near you – or post or your own! Events can include healthy gardening talks, local nature walks to learn more about your native flora and fauna, community native plants sales, garden shows and tours…even environmental fairs with a healthy or natural gardening component. | | Our latest Wild About poster features the wonders and importance of Canada's pollinators – and how we can help them. Click here to order your copy of this beautifully illustrated poster and explore pollinator games and neat facts. | | There's still time! Get your exclusive discount on the admission price to Canada Blooms in Toronto Mar 14 to 23. Explore our Backyard Habitat Garden, enjoy our many presentations and check out CWF's NEW Wild About Pollinators poster! |