December 21, 2013
Canada's gardening e-newsletter for creating beautiful wildlife-friendly spaces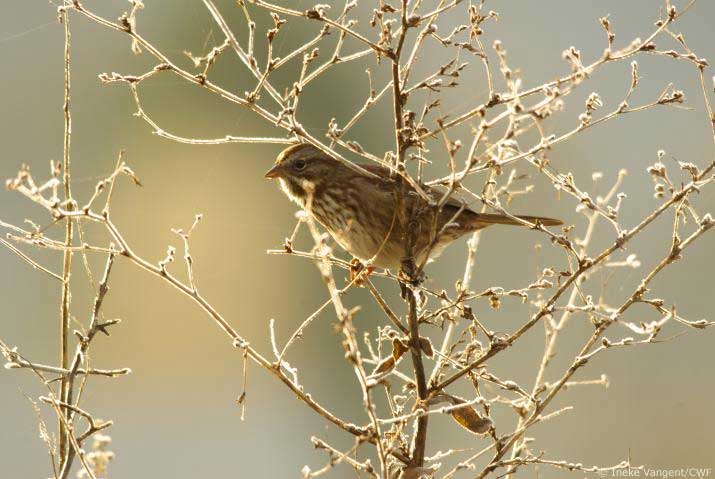 Photo: Ineke Vangent, CWF Photo Club member

There is nothing in the world more beautiful than the forest clothed to its very hollows in snow. It is the still ecstasy of nature, wherein every spray, every blade of grass, every spire of reed, every intricacy of twig, is clad with radiance.
~ William Sharp
Enjoy your winter and connect with local wildlife with bird watching tips, the lowdown on bird counts, beautiful wallpaper to download and more!
Backyard Habitat 'How To'
---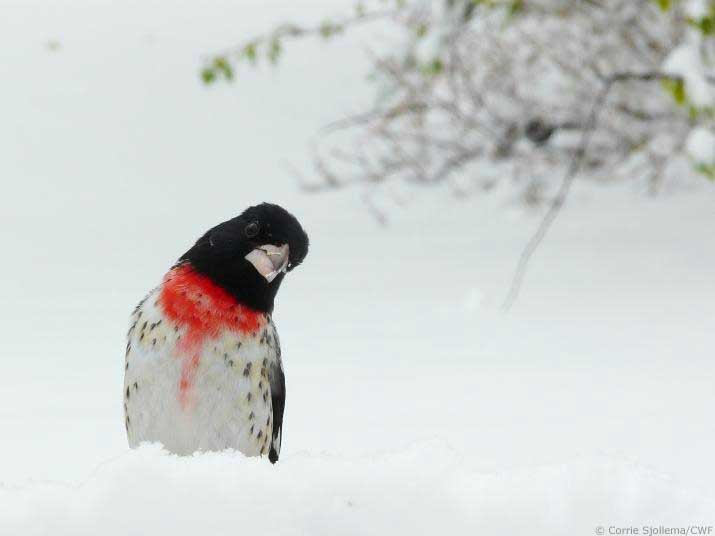 © Corrie Sjollema, CWF Photo Club member

Bird Watching - A Healthy, Happy Hobby
By Cliff Bennett
Get great advice on enjoying this popular activity.
Over the Garden Fence
---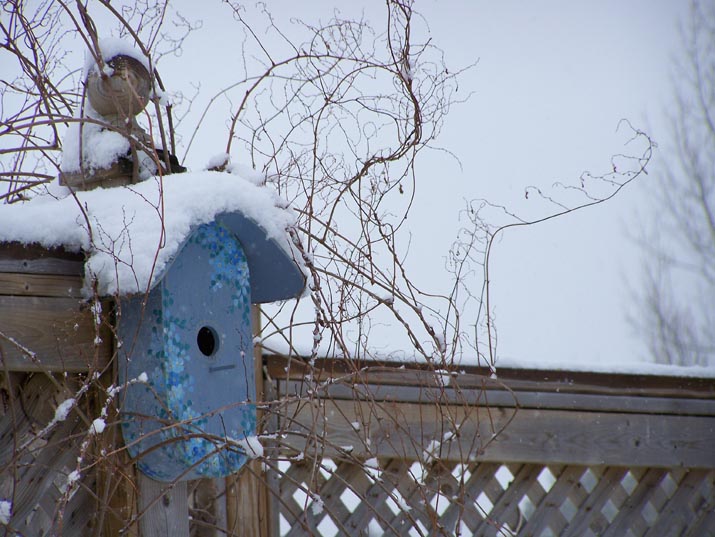 © Diana Ackroyd, Over The Garden Fence member

Enjoy these wintery wildlife-friendly garden photos from across Canada.
Plant Profile
---
Photo: Theo Wouters and Roger Thibault
Canada's Native Holly
Ilex verticillata is an attractive and wildlife-friendly shrub that might be a perfect addition in your garden.
Fun Stuff
---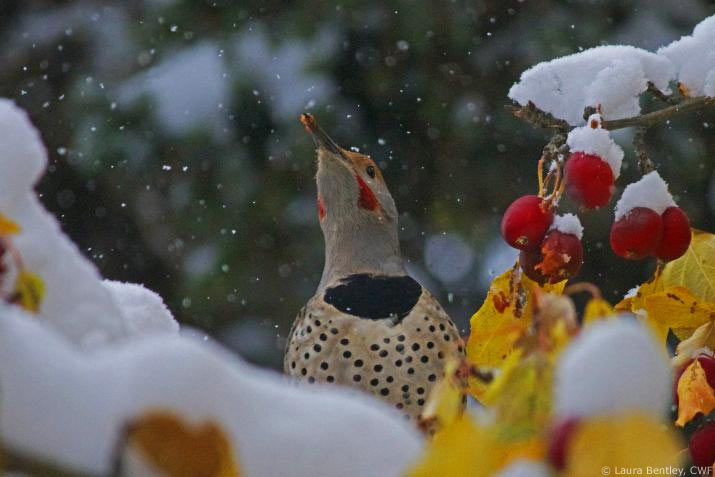 © Laura Bentley
, CWF Photo Club member

Wild Wallpapers
Download and enjoy this season's free wallpaper, by Laura Bentley from our Photo Club.
Download
Gardening Calendar
---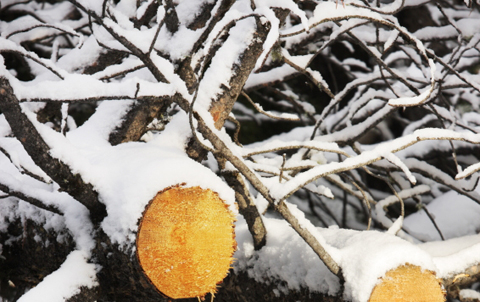 Photo: CWF

Helpful Tips for Winter
• When you take down the Christmas tree, place it in your backyard as a winter shelter for birds.
• Participate in the Christmas Bird Count (CBC) or Great Backyard Bird Count (GBBC).
• Make spring clean-up easier by spreading a water-permeable "drop cloth," such as landscape fabric, under your bird feeder to catch sunflower hulls.
For more tips on seasonal tasks, visit our online Garden Calendar.
Ask the Expert
---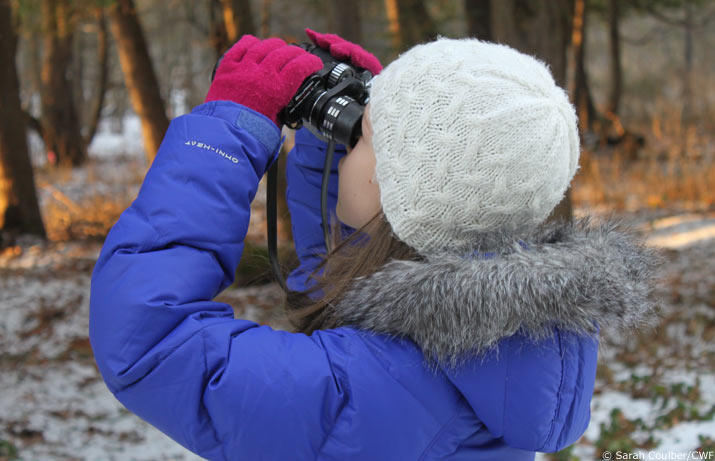 © Sarah Coulber, CWF
Q. What are Winter Bird Counts?
A. There are two main annual bird counts that Canadians participate in during the winter months – the Christmas Bird Count (CBC) and the Great Backyard Bird Count (GBBC).


What's New @ CWF
---
Community Events List

Find 5 Ways to Give a Gift to Wildlife


Calling for Nominations!


Now you can search for wildlife-friendly community events near you – or post or your own! Events can include healthy gardening talks, local nature walks to learn more about your native flora and fauna, community native plants sales, garden shows and tours…even environmental fairs with a healthy or natural gardening component.

'Tis The Season of Giving Find 5 ways to give this holiday season and read all the ways you have helped to support Canada's wildlife. If you give a gift today, your donation will be doubled by JustGreen Lifestyle up to $10,000!





Do you know someone deserving of recognition? Nominate them for a Canadian Conservation Award today!

Nominate online »