March 20, 2013
Canada's gardening e-newsletter for creating beautiful wildlife-friendly spaces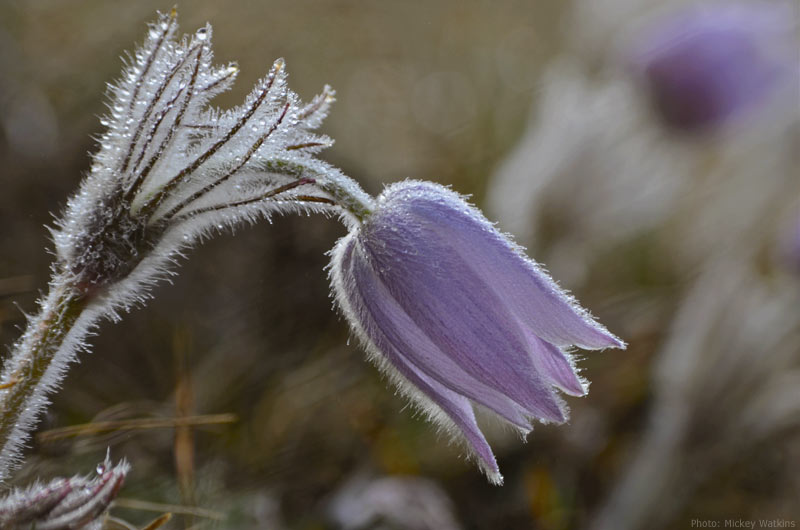 Photo: Mickey Watkins
| | |
| --- | --- |
| I love spring anywhere, but if I could choose I would always greet it in a garden. ~Ruth Stout | |
Happy spring! Discover the world of City Farmer, a British Columbia demonstration garden. And until plants bloom in your area, enjoy the world of spring flowers with our Plant Profile, free wallpaper and Ask the Expert.
Backyard Habitat 'How To'
---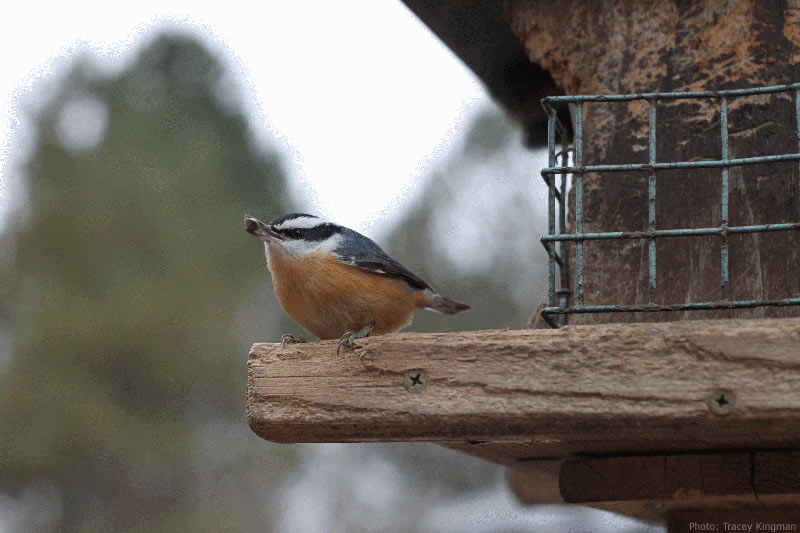 Photo: Tracey Kingman

Winter wildlife can have a big impact on your plants, both indoors in out. The good news is that you can manage it. Reprinted from the March/April 2013 issue of Canadian Wildlife magazine.

Read more »
Over the Garden Fence
---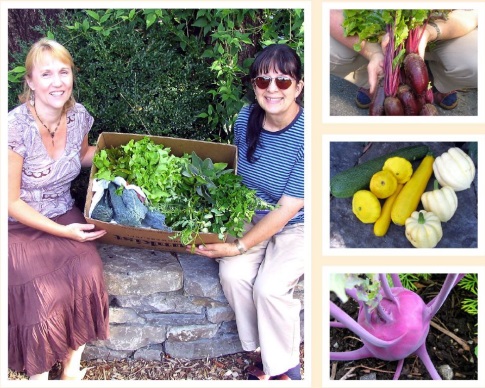 Photo: City Farmer

Demonstration Garden in BC
If you are ever in the Vancouver area of British Columbia, stop by the popular City Farmer to see how to grow food in your own garden in an environmentally-friendly way.
Recently certified by CWF as Wildlife Friendly Habitat, City Farmer is a remarkable showcase for successful organic gardening that incorporates a whole slew of natural methods such as composting, natural lawn care and waterwise gardening.
Their native plants, green roof, wall garden, permeable lanes, indoor aeroponics kit and raised bed are other reasons both locals and people from around the world visit. Even their tool shed is earth-friendly, made from clay, sand and straw!
City Farmer also runs a compost hotline and teaches various workshops including alternative pest management and horticultural therapy.
To top it off, much of the food grown is donated to a local hospice.
A natural extension of their work recognizes that helping our environment and wildlife helps us and so they support and enjoy the company of local bees, birds and mammals that visit, too.
For more information, visit them online at cityfarmer.info, in person at 2150 Maple Street or call their Compost Hotline at 604-736-2250.
Get Certified!
Plant Profile
---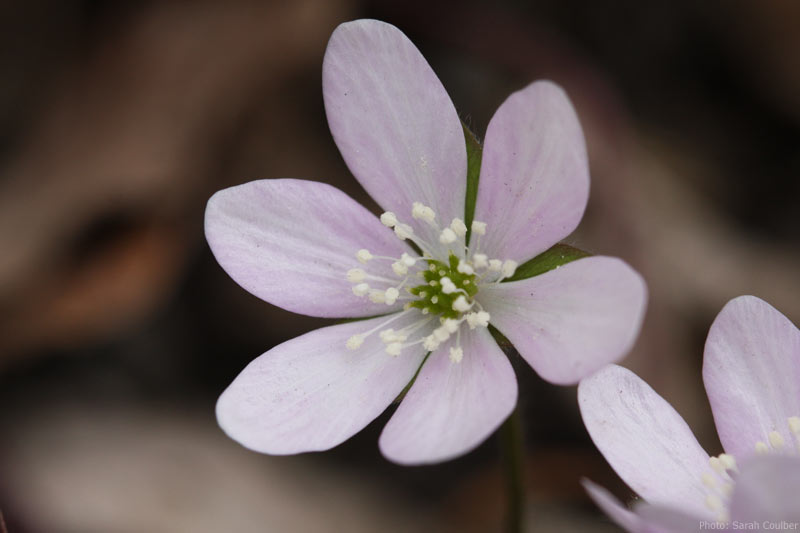 Photo: Sarah Coulber, CWF
Hepaticas
Canada's hepaticas (Hepatica spp.) are charming woodland flowers that bloom in the early spring. Like the prairie crocus (see photo at top of issue), they have fine white hairs that protect them from the cold. Hepaticas can have white, pink or purple flowers that rise above tidy clumps of basal leaves. They can be found in Manitoba and eastern provinces and will grow well in gardens with rich moist soil and deciduous trees.
Fun Stuff
---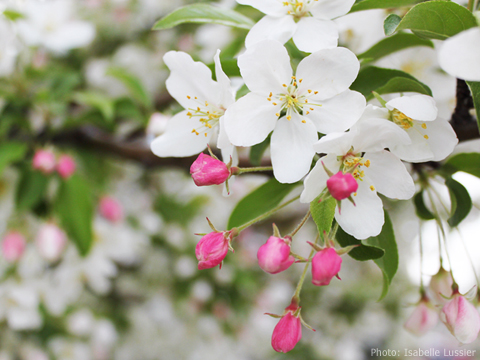 Photo: Isabelle Lussier, CWF Photo Club member

Wild Wallpapers
Apples and crabapples may not be native trees but they are beautiful as well as beneficial to pollinators, birds and mammals. Download and enjoy this season's free wallpaper by Isabelle Lussier from our Photo Club.
Download
Gardening Calendar
---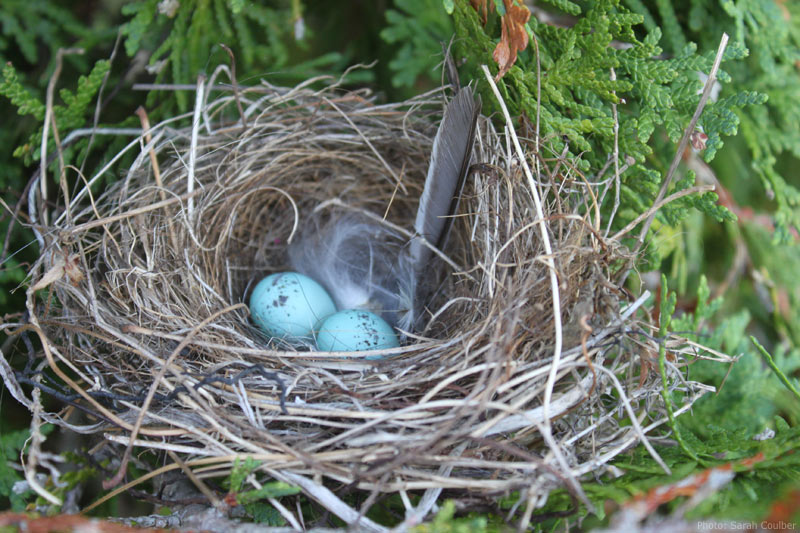 Photo: Sarah Coulber, CWF

Helpful Tips for Spring
• Leave scraps of yarn or cut hair in your yard for birds to use as nesting material.
• Look for egg masses in trees made by damaging tent caterpillars or gypsy moths and remove them.
• Place winter mulch in the compost to allow the soil to warm up. Leave permanent mulches in place.
• Look for birds on early spring mornings, one of the best times for birdwatching.
For more tips on seasonal tasks, visit our online Garden Calendar.
Ask the Expert
---
Q. What are spring ephemerals?
A. Some refer to this group of plants as those that bloom in rich hardwood forests and woodlands before the tree leaves fully open. If you get technical, however, true spring ephemerals are the early spring plants that grow, bloom, get pollinated to produce fruit and then die back. Their leaves and flowers disappear as the plant goes dormant, while their roots quietly wait for another spring. While this typically happens before most trees have developed their leaves, this definition weeds out plants such as bloodroot whose leaves remain above ground long after their flowers have done their thing.
The delicate blooms of yellow, white, pink and purple are a feast for the eyes after a white winter and against the forest's brown backdrop before the lush of green leaves emerge.
Some examples of spring ephemerals include trout lily, Virginia bluebell (shown here), hepatica (see Plant Profile), shooting star, spring beauty, Dutchman's breeches and trillium.
If you wish to grow these colourful plants, ensure they get moist well-drained soil, rich with compost and that they get the early spring light but are protected from the hot summer sun. You can mimic nature's cycle by allowing fallen leaves to remain which slowly return nutrients to the soil.
What's New @ CWF
---
Our Glossary has Grown!


Ready for spring




Check out our much expanded glossary – now with hand-drawn illustrations! We've added over 300 entries to help nature lovers with botanical, gardening and other helpful terms. Plus we have created "Comparison Pages" where you can see illustrations of similar terms placed side by side.

Illustration : Michele Porter




Get your gardens looking beautiful and lush! Read our latest article on earth-friendly amendments to enrich your soil and natural fertilizers to feed your plants. Also in time for the growing season, over 100 new entries have been added to our native plant encyclopedia to help you plan your garden.