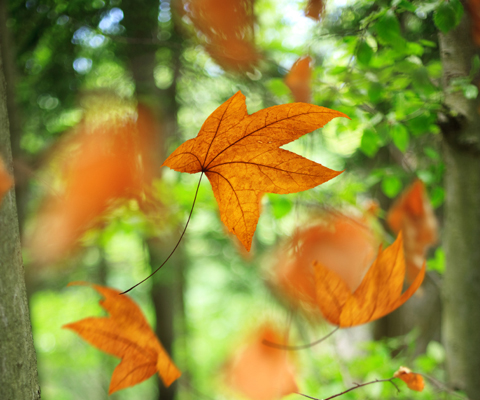 "Welcome"
As summer makes way for autumn, we can look forward to the beauty of fall colours. Many of us like to stroll our grounds or sit on the patio and dream of how we might make our garden even more appealing. As you look around your property this season, keep in mind ways you can make it more sustainable as well. Our
guest column
this season addresses the benefits of creating a sustainable garden and shares ideas you can apply in your outdoor space.
.
You may wish to visit the Macphail Woods Ecological Forestry Project, either online or, if you live out east, in person. They have some wonderful resources and initiatives, including a
native plant nursery
to help you with your gardening or restoration project.
.
And if you'd like to read up on the lives of ladybugs, check out our
feature creature
piece by Sarah Jones. You may also enjoy reading about what Jennifer Howard of Innisfil, Ontario, has done in her
garden
to make it more appealing to her – and her feathered friends.
.
Our
feature plant
this autumn is the northern bush honeysuckle, a low-growing shrub that puts on a pretty show once the days get cooler. And a New England aster and native bee is our latest free
wallpaper
ready for you to download.