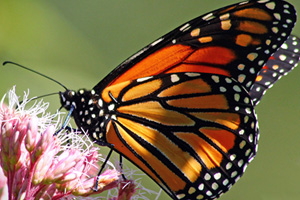 When writing about wildlife or covering wildlife issues the Canadian Wildlife Federation makes the job easier.



December 17, 2014
2014: In the top 25 charities in Canada!
After assessing 86,000 charitable causes and organizations, CWF was named one of the Top 25 Canadian charities by the Financial Post in terms of accountability to donors, efficiency and allocating your donations to actually helping the cause we've been tasked to support.

December 17, 2014
Canadian Wildlife Federation Welcomes Species At Risk Act Listing of Three Bat Species
The Canadian Wildlife Federation is pleased by the announcement that three bat species (the Little Brown Myotis, the Northern Myotis and the Tri-coloured Bat) will now be listed under the Species at Risk Act (SARA), providing the bats and their habitats with legal protection on Federal lands and requiring that a recovery strategy be put in place within one year.

October 17, 2014
Niagara Parks and Canadian Wildlife Federation Partner Together
The Niagara Parks Commission (NPC) and the Canadian Wildlife Federation (CWF) are pleased to announce they have entered into a Memorandum of Understanding (MOU), designed to support and enhance the stewardship and conservation practices, as well as public outreach and educational programming of both organizations.



July 15, 2014
SLEEP UNDER THE STARS JULY 19
The Canadian Wildlife Federation (CWF) is inviting everyone to sign up for the Great Canadian Campout on Canada Parks Day July 19. "Camping is a great Canadian tradition and a natural fit for re-connecting with the outdoors," says Wade Luzny, CWF's CEO and Executive Vice-President.