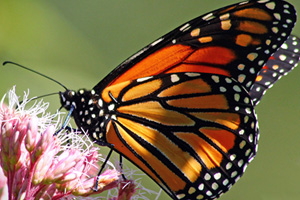 When writing about wildlife or covering wildlife issues the Canadian Wildlife Federation makes the job easier.



July 15, 2014
SLEEP UNDER THE STARS JULY 19
The Canadian Wildlife Federation (CWF) is inviting everyone to sign up for the Great Canadian Campout on Canada Parks Day July 19. "Camping is a great Canadian tradition and a natural fit for re-connecting with the outdoors," says Wade Luzny, CWF's CEO and Executive Vice-President.



July 9, 2014
Educators explore the BC Rainforest with CWF
The Canadian Wildlife Federation will immerse educators in creative approaches to conservation during its summer course in Pacific Rim National Park Reserve from July 18-27.

June 25, 2014
HELP GET ONE MILLION CANADIANS CAMPING
It's time to pitch in and help get one million Canadians camping by joining the Canadian Wildlife Federation (CWF) Great Canadian Campout on July 19.

June 15, 2014
5th ANNUAL HALIFAX OCEANS FILM FESTIVAL
The International Ocean Institute (IOI-Canada), WWF-Canada, Canadian Wildlife Federation, Ecology Action Centre, Canadian Parks and Wilderness Society – Nova Scotia Chapter, Museum of Natural History, Maritime Museum of the Atlantic, and Marine Affairs – Dalhousie University, are proud to present the 5th annual Halifax Oceans Film Festival (HOFF), taking place on June 15, 17 and 18, 2014 at the Maritime Museum of the Atlantic in Halifax, Nova Scotia. All screenings are FREE to attend and begin at 7 PM.


June 6, 2014
CWF makes ocean health a freshwater issue during Rivers to Oceans Week
— Starting on Oceans Day and Canadian Rivers Day, both on June 8, Rivers to Oceans Week (June 8-14) raises awareness about the importance of Canada's waters and reminds us that safeguarding the quality of all water flowing across our land is crucial to the health of our oceans.