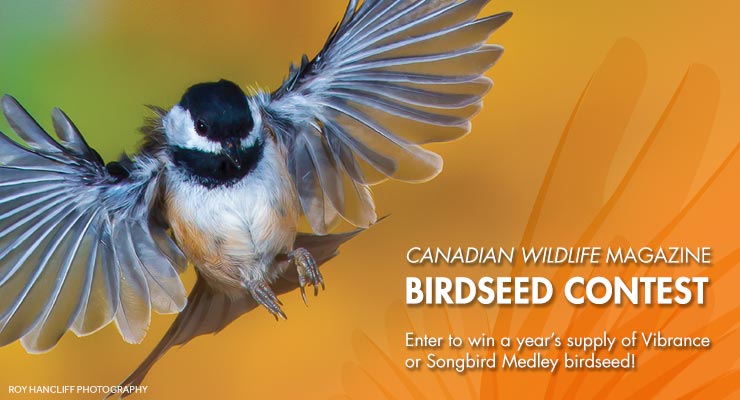 Canadian Wildlife Magazine "Birdseed" Contest
Let your love of conservation take flight, all the while helping provide healthy food for your favourite birds. Right now, when you subscribe to Canadian Wildlife, Biosphere or WILD for kids, you'll instantly be eligible to win great prizes, including a year's supply of Canadian Wildlife Federation's signature line of birdseed. Designed with Canada's top wildlife nutritionist to provide the nutrients birds need, CWF blends include high-quality seeds that provide the fatty acids birds need.

Stunning photography. In-depth features. And important issues. Canadian Wildlife celebrates the country's unique wildlife and habitats, and explores the conservation issues affecting our natural world. Published 6 times per year. (Available in French as Biosphère magazine.)
CURRENT ISSUE
The September/October issue of Canadian Wildlife magazine is on newsstands now! In this issue you'll learn why spirit bears need protection now more than ever. You'll also find out whether urban and rural squirrels are different, and so much more.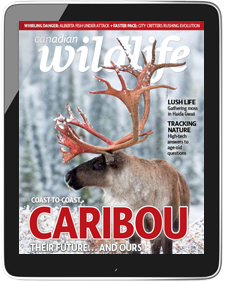 Visit WildlifeMagazine.ca for exclusive content. Subscribe or get your digital edition! Preview digital copy »