October 16, 2013
By Jerika Bradford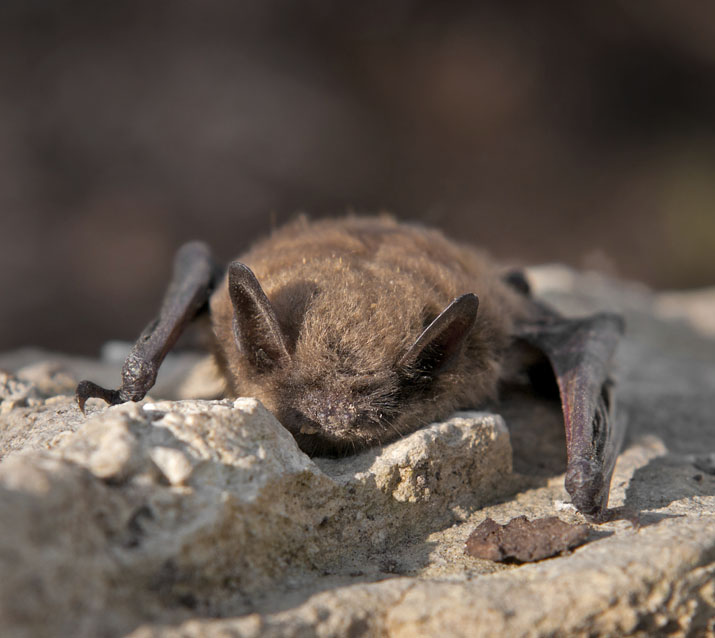 What comes to mind when you think of bats? Blood sucking vampires? Or what about a pain in the butt they are to get out of your abode when they get trapped in the attic (poor things). One thing I think we can all agree on is that these little guys get a bad rep – especially around this spooky time of year. And especially considering they need all the help they can get these days.

As you know, a disease called white-nose syndrome (WNS) is wiping out entire colonies of the little brown bat, the tri-colored bat and the Northern myotis. But it's hit the little brown bat the hardest of them all.

If we don't act quickly and find a solution, researchers predict that 99 per cent of these bats will disappear and become extinct in some areas of Canada by 2020. That's more frightening than Frankenstein himself!

Simply put, we need to create awareness about this dire issue. Hinterland Who's Who has released a new fact sheet and a television PSA to help spread the message to the public about WNS. Here you can learn everything you need to know about the little brown bat and WNS! Visit hww.ca to watch it – better yet – share it with all your friends and family because these little guys need our help!
How You Can Help TODAY
You can support CWF's Help the Little Brown Bat project by voting for us in Shell's Fuelling Change Challenge. We're in the running to win a $100,000 grant to put towards bat conservation and education involving thousands of school across Canada.

If you purchase your fuel at any Shell stations, you can translate those purchases into votes for our project, Help the Little Brown Bat. It's simple to do. Here's how:
Visit: fuellingchange.com to log into your existing account or to register for a new account.
Note: you will automatically receive 30 votes just for registering an account!
Redeem additional votes by logging your Shell receipts. To do so, simply click "Redeem Codes" and insert the receipt date, store and transaction number (found at bottom of receipt) in the appropriate fields.
Apply your votes to our Help the Little Brown Bat project.
Hurry though – we only have a couple of weeks left!

For more information about what you can do to help the little brown bat, please visit HelptheBats.ca.