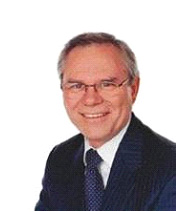 <!-\\Default - single specific -->
As President of the Media Business Unit at Rogers, Rick Brace is responsible for driving strategy and overseeing operations for the company's robust portfolio of media assets, which includes 42 TV stations, 51 radio stations, 56 publications, digital media, subscription-based content services, the Toronto Blue Jays, and Rogers Centre.

Rick is an accomplished business leader and innovative pioneer with more than 40 years of experience in the media industry. He has a strong reputation for building brands, changing perceptions, and attracting and mentoring top talent.

Prior to joining Rogers, Rick was with Bell Media/CTVglobemedia for 13 years in senior leadership roles of increasing responsibility, including President of CTV and President of Specialty TV. Rick also played a founding role at TSN, joining the network in 1984 as Deputy Head of Sports and eventually becoming President of the network in 1998 through 2000.

He began his career in 1975 at the CBC, working as a technician followed by roles in TV production. He stayed with the public network until 1984.

Rick resides in Toronto with his family and devotes time to numerous charitable organizations, including his role as Chair of the Advisory Council for the Rick Hansen Foundation and as a Trustee of the Canadian Wildlife Foundation. Rick also serves on the President's Council of Ryerson University, his alma mater. An avid outdoorsman, Rick cares deeply about the natural legacy we will leave to future generations.


<!-\\Default - single specific -->