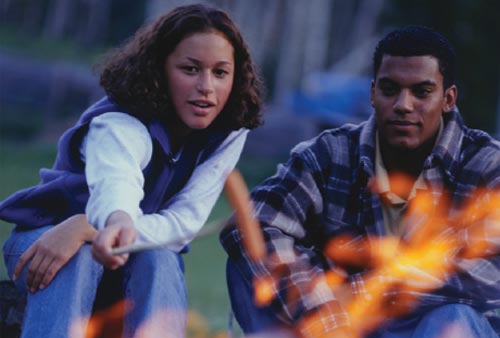 The Wild Outside program begins with an immersive two day program in nature where participants will learn about themselves, modern conservation and how to work together as a team.
All meals, transportation and accommodation are provided. During this program, participants will divide in to teams and develop a conservation program for their peers in their home community.
Here is a sample program plan so you know what to expect:
Day 1
Arrive at Camp
Orientation (Risk management, boundaries etc.)
Working together to Create Community (in 4 small groups)
Learning about Leadership – (e.g. low ropes)
Learning about Communication (e.g. initiative tasks)
Lunch
Develop effective Conflict Resolution techniques
Learn to work together as a team (e.g. Spider web)
Mini Solo – Wildlife reflection
Learners will learn about conservation ethic and the importance of a hands-on connection to nature.
Dinner
Team building / Nature connection activities
Snack
Day 2
Breakfast
Guest Speaker: Modern Conservation science techniques Possible VC Skype etc.
Learners break into 4 small groups will brainstorm possible projects that they can deliver in their home communities
Team building activity (e.g. from Project Wild)
Lunch
Learners break into 4 small groups will develop concrete plan, budget, and schedule to deliver programs in their home communities.
Team building activity (e.g. from Project Wild)
Load bus and depart for home