All winners will be selected by a panel of judges made up of Canadian Wildlife Federation (CWF) staff and a small group of guest judges.


Aim your camera lens at great prizes! Enter CWF's Reflections of Nature photography contest sponsored by Canadian Wildlife / Biosphere Magazines . Enter your photos in any of our five categories to quality.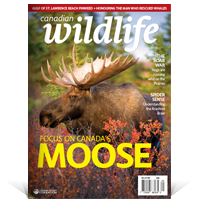 Note: Runner-ups and Category Winners may also have their photos included in a feature in Canadian Wildlife & or Biosphère magazines but this is not guaranteed.