This page has moved to http://www.bioblitzcanada.ca/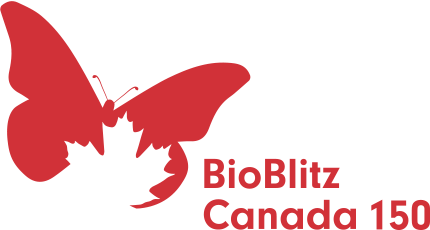 Immerse yourself in the wonders of nature and the joy of scientific discovery. Come be a part of BioBlitz Canada 150. Make your plans early and be one of thousands of Canadians who'll take part in BioBlitz Canada 150 – your chance to become a "citizen scientist" and work alongside conservationists and specialists in a national inventory of Canadian species. Join us as we explore dozens of ecologically important areas across Canada, noting all the existing species – and perhaps discovering new ones! It's Canada's "nature selfie," and you're invited! Take part in an initiative designed to celebrate our natural heritage and ensure a brighter future for wildlife – BioBlitz Canada 150.
Become A Citizen Scientist — Join Us On A Bioblitz!
A BioBlitz is a community event that engages the public and gives youth and adults the opportunity to reconnect with nature. Typically, an event will run for 12 to 24 hours with a group of volunteer experts, naturalists and enthusiasts cataloguing the plant and animal species in a specified area. At each official CWF BioBlitz event, we offer giveaways such as magnifying glasses, notepads and more. We also provide an iPad so that BioBlitz results can be logged via iNaturalist, and participants are encouraged to use LeafSnap, a CWF-supplied smartphone application that identifies tree species and uploads their locations to a central server.
A BioBlitz does not provide a complete inventory of a given property. Instead, it provides a general "snap-shot" of the species and biodiversity found in the area. Complete inventories recording all species present in a given area is not possible due to a number of reasons including the sheer number of potential species in a given area, species are only active or observable during certain parts of the years and species experts may be unavailable.
Enhance Your BioBlitz Experience: