Winter Fun –
Just For The Health Of It
When it's cold outside, do something for your insides. Get active and enjoy the health benefits of Canada's outdoor winter playground. Warm up to the idea of winter fun and embrace the joys of healthy outdoor play. You've heard of Seasonal Affective Disorder or S.A.D.? Our efforts are designed to keep you happy all winter!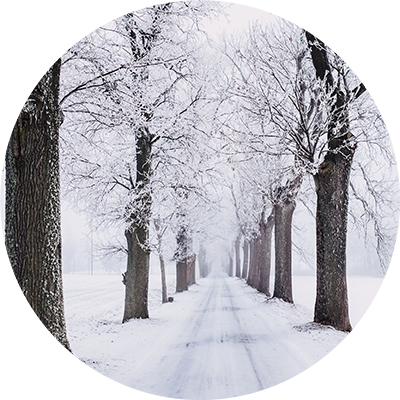 Explore our Below Zero page and discover new ways to connect with nature during the winter months.
Take The Hinterland
Who's Who Winter Wildlife Tracks Contest
You could win our amazing Below Zero prize pack that includes the following prizes:
A certificate redeemable for a 3-month membership at any GoodLife Fitness in Canada
A collection of GoodLife Fitness merchandise
A full-year digital subscription to your choice of Canadian Wildlife, Biosphère, WILD or Faunetastique magazine
A numbered print of the Pierre Francis Surtes painting Arctic Springtime – Polar Bear
A copy of the new CWF-endorsed book Feed The Birds
To learn more about each species, click on the link to Hinterland Who's Who. Good luck!
CONTEST OPENS JANUARY 2020