PUT UP A BAT HOUSE
There are a few different ways you can approach this. We have a wonderful three-chamber bat house for sale on the CWF Store, and we also have designs that you can download and build your own. Take a look through our bat-tastic resources to see what works for you!
You Can Help! Build Your Own Bat House
Provide a roosting site for a female bat and her pup! The Canadian Wildlife Federation is here to guide you through every step. Begin by downloading these free DIY instructions.
Spring and summer are important seasons, especially for female bats. Building a bat house will provide a roosting site for a female bat to have her pup. The majority of Canadian bats only have one pup per year, so providing them safe haven is vital to survival and population growth. Bats also make great neighbours; they help control insects through spring and summer.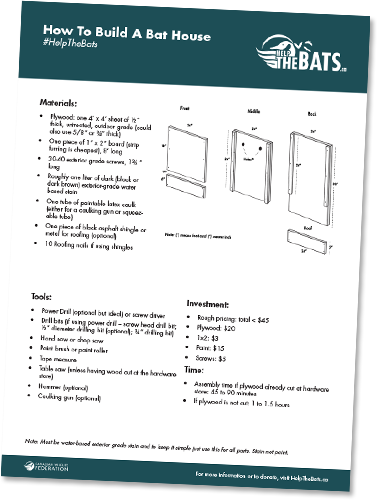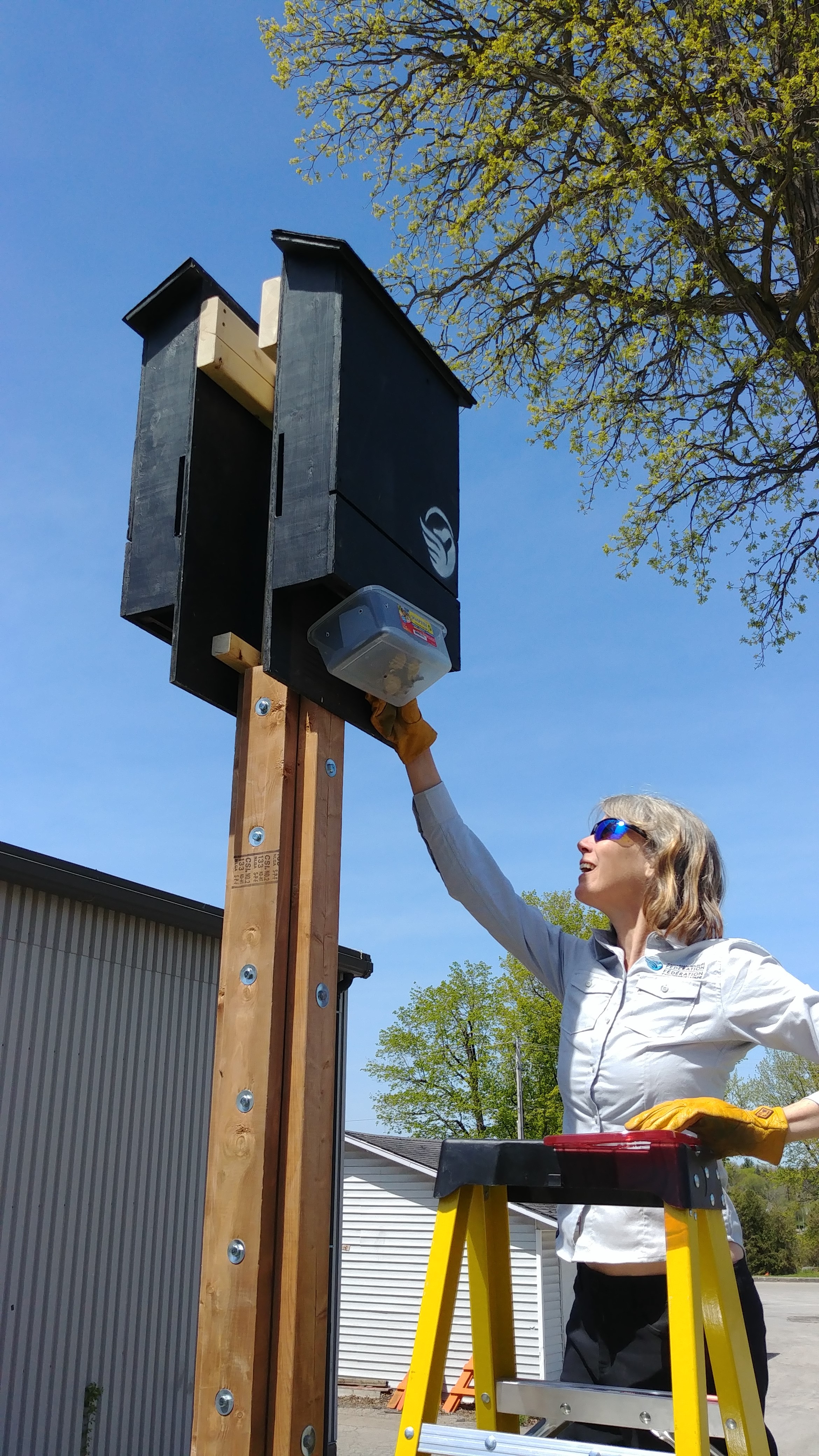 Install Your Box
Tips and Tricks
When installing your bat box, do your best to stick to several or all of the following guidelines:
Height is important. Install the bat box a minimum of 12 feet off the ground.
Bats like a warm climate. Make sure the box will get some sun.

NOTE: If you worry that your bat box will not get enough sun, paint it with non-toxic black paint so that the sun it does get is more easily absorbed. NOTE: Do not paint the inside of the house.

Install by water. Bats will find the box more easily if there is a water source nearby.
Trees are an alright option, but if you can, attach your box to the side of a house or pole instead.
Provide open space. Consider a nice open area facing south or southeast to keep bats protected and cozy.